Dirk Kreuter: The fortune of the sales trainer
How rich is Dirk Kreuter?
Dirk Kreuter calls himself the most famous sales trainer in Europe. He gained great fame through his YouTube videos, which deal with the subject of mindset and sales. Dirk Kreuter conducts his own seminars, can be booked by companies and also publishes specialist books. With his second company, he takes care of social media. Through his business activities he was able to build up a fortune in the millions. The cherished Dirk Kreuter's assets are 5 million euros.
From Neuss to Dubai
Dirk Kreuter was born in Neuss am Rhein on September 30, 1957 and grew up in the Sauerland. He completed an apprenticeship as a wholesale and foreign trade clerk and did so after this apprenticeship self-employed as a commercial agent.
However, his life planning was very different. He wanted to become a professional triathletewhat he wanted to earn his living from. So that he could continue to finance his sport, he accepted the position of sales representative for a material sponsor. So it came to his career as a sales representative, whereby he had neglected his social life in order to devote himself fully to his career.
He taught himself well-known closing techniques and tried to improve his argumentation against objections. In the According to this, Kreuter went to the sales force without any experience. He called himself a sympathy seller, but that wasn't enough for him. He wanted to get better and for that he read books and attended numerous trainings and seminars.
Dirk Kreuter started in 1991 product-related sales training and in 1994 he trained as a trainer at the Association of German Sales Promoters and Trainers. Dirk Kreuter was not only active in Germany, he also conducted English-language training courses in Eastern Europe.
He brought 30 publications to market as an associate editor, co-author or author. He himself is too Owner of the companies MBC My Best Concept GmbH and BV Bestseller Verlag GmbH in the eccentric house in Bochum. In addition, he taught from 2012 to 2014 as a lecturer at the Steinbeis Transfer Institute for Professional Speaking GSA (SHB).
While his companies are in Germany, is but he himself moved to Dubai with his wife. Dirk Kreuter regularly travels back to Germany from Dubai for events, conferences or other events. Kreuter is married for the second time and has two children.
How much does Dirk Kreuter earn?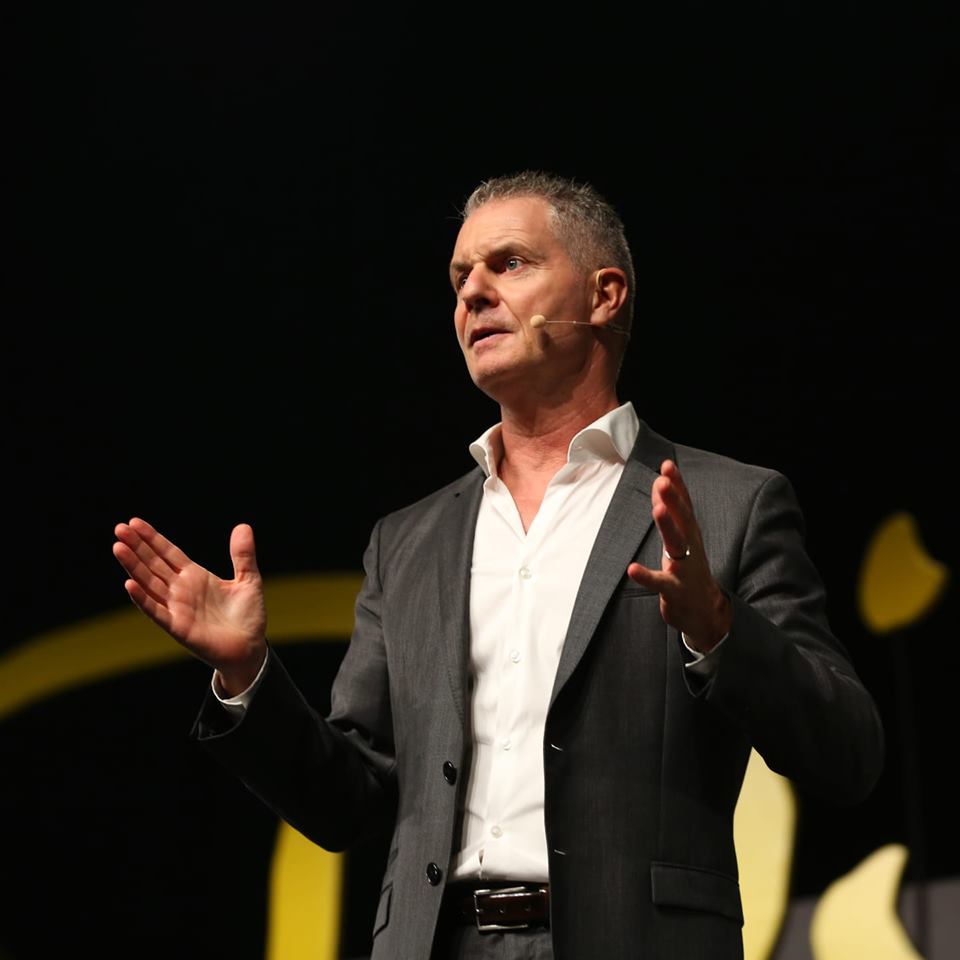 Dirk Kreuter has always scored with innovations. He created the so-called F.ax strategywhich was the preferred means of communication at the time. Information sheets on products were sent via this, which saved him the need to send it by post and the range increased dramatically.
Dirk Kreuter established himself as an opinion leader from 2003 when he worked with four other sales experts held its own event. The event turned out to be a great success and up to 1,500 participants across Germany were interested in each event.
Through his collaborations with well-known companies such as Volkswagen or Lufthansa, he was able to assert himself as a marketing expert and expand a corresponding portfolio. As a sales trainer, he charges a fee of 75,000 euros per day.
Since 2016 there are his companies in constant scaling. According to his own statement, new salespeople are employed in tele-sales every month. The company turnover could be increased steadily. As a result, Focus ranks the company among the 100 fastest growing companies in Germany.
In addition to books, audio books and DVDs are sold through BV Bestseller Verlag GmbH. The turnover per month can hardly be estimated. However, the book "Decision Success" shows in which direction it is going. With clever marketing, over 120,000 books have already been sold. The book is available at a retail flat rate of 6.95 euros. That would be 834,000 euros in sales.
In June 2018 there was a world record for "the biggest lesson in sales"With over 10,000 participants in a sales offensive seminar in the Westfalenhalle in Dortmund. A ticket normally costs 699 euros, but there are numerous offers here. Most tickets are likely to have been sold at around 49 euros. This alone would result in sales of almost half a million euros.
It is very difficult to estimate Dirk Kreuter's annual income. In a FAQ video in 2018, he himself said that he has several bank accounts and cannot determine the size of his bank accounts himself.
Profit with the social media reach
Dirk Kreuter rarely advertises other companies. But it was often seen Blinkist, the income from Instagram stories and YouTube videos should probably be around 20,000 euros. However, this is a very conservative estimate.
On YouTube, he also displays Google AdSense advertising himself. Depending on the CPM, he earns money per click. His videos are clicked around 200,000 times a month. In a FAQ video, he himself said that he was about 2,000 euros per month through YouTube occupies. This item is negligible, however, since the main sales come from his products, which he also likes to advertise in the videos. Above all the sales offensive.
Income from affiliate partners
Dirk Kreuter relied on that from an early age Affiliate marketing. There is also an employee who only takes care of the needs of the partners. Anyone can become an affiliate partner, for which one receives advertising material in the form of pictures and videos. There are also numerous tips. In May 2018 it was announced that he has over 10,000 partners who help him distribute his products. Billing is based on commission.
For those interested in affiliate marketing, there is also the affiliate offensive, which can also be followed via a live stream. The goal is to become financially free and one through this method to build up reasonable additional income. There is also a Facebook group for exchange.
Earning through events
In July 2019, it was announced that its events were attended by 40,000 people a year. The most popular seminar is the sales offensivewhich takes place over the weekend. Afterwards everyone has the opportunity to take part in exclusive seminars. Dirk Kreuter goes into more detail here.
His is still very popular Marketing offensive, which took place in Berlin and Munich in 2019. Both events were sold out with around 650 participants. In addition to Dirk Kreuter, Raoul Plickart was also present. This event is essentially about copywriting, ads, newsletters, webinars, branding and social media.
There are also numerous online courses and the following seminars:
Decision success (1st and 2nd)
Turnover extreme (1st and 2nd)
System sales (1st and 2nd)
365 mentoring program
Earnings from the CRM sales software
Dirk Kreuter has developed his own CRM sales software with Swiftpage. With Dirk Kreuter, the world-renowned manufacturer of CRM software was able to develop precisely the software that is ideally suited for every salesperson: Act! By Dirk Kreuter.
There are interfaces to Excel, Google, Word, Klick-Tipp and Outlook, among others. All tasks can be summarized here and there is also an automatic alarm if a customer suddenly has a decline in sales.
The software is very extensive, he himself uses the CRM act! Software since 1990. That was at a time when this type of software was hardly used in sales.
Income through affiliate links
In the YouTube video descriptions, he names book recommendations and his equipment, the links of which are connected to Amazon's partner program. He will also receive a monthly amount in the three-digit range from this. Dirk Kreuter has built up a lot of pillars and can thus generate a remarkable income from various channels.
Image sources:
@Dirk Kreuter / Facebook

Visit site for more useful and informative articles!