DJ Antoine: Wealth and Income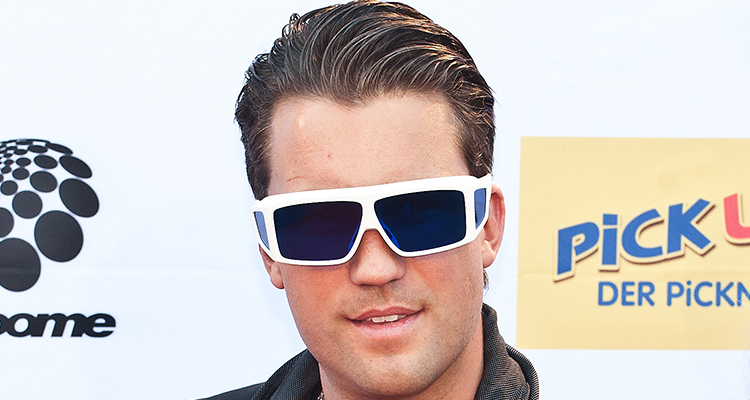 How much money does DJ Antoine have?
In 2015, in addition to Dieter Bohlen, Heino, Mandy Capristo and the well-known Swiss DJ Antoine had their say in the jury of the successful DSDS format. The latter is likely to have been happy about an attractive fee, considering that the earnings from a performance by the artist are around 22,000 euros. Tokio Hotel was paid around 500,000 euros in 2013, as DJ Antoine will probably have drawn a similar income from it. DSDS increased the level of awareness and his so far estimated fortune of about 7 million euros once again clearly. Recently, however, Antoine has been rather quiet. Whether we will hear a new single soon remains to be seen.
A childhood dream takes on reality
Behind the stage name DJ Antoine is Antoine Konrad, who was born on June 23, 1975 in Switzerland. Early on, he was magically drawn to the work of a DJ. At the age of 19 the time had come when he started his career in the garage and hip hop genres. The song "Show Me Love" by Robin S later made DJ Antoine switch to house and disco. The first successes were not long in coming. From 1995 he began to force his own productions and set up his own record distribution. The first albums were released in the summer of 1998. A year later he founded his label Houseworks. Since then he has also been the managing director of this record label, which has numerous DJs and artists under contract and thus guarantees ongoing income. Session recordings and VIP recordings are also owned by the Swiss. To date, DJ Antoine can look back on over 50 released albums. The albums also still bring in references without any further effort. In 2009 he created his first top ten title with the name "Every Breath". This was followed by productions for Snoop Dogg and Bob Sinclar.
Fees in the five-digit range
His socially critical album "DJ Antoine – Stop!" Not only caused a sensation, but was also awarded the "Best National Dance Album" prize at the Swiss Music Award in 2009. He was able to defend this award in the following year and also won the Swiss Prix Walo. The international The breakthrough followed in the summer of 2011 with the remix of the track "Welcome to St. Tropez". This hit made the artist known throughout the German-speaking area. The single "Machérie" followed shortly afterwards, which together with "Welcome to St. Tropez" became the most financially successful. More than three million records sold, numerous platinum and gold awards and his record label ensure that DJ Antoine the internationally most successful DJ from Switzerland is. DJ Antoine can now collect around 22,000 euros for one of his legendary appearances. Although he is well behind the top earners in the industry such as Tiesto or Skrillex, he can still live quite well.
Private jet luxury cars and owned by DJ Antoine
Since his successes, the artist's lifestyle has also changed significantly. No matter where he goes to present his hits, the crowd rages and cheers for him. It happens that DJ Antoine performs up to three times a day in different places. In summer he jets from one island to another. The private jet that the Swiss man has rented in the meantime makes this possible in the first place. DJ Antoine doesn't have the time to learn to control it himself. Instead, he loves to be at the helm of his Rolls-Royce Phantom to have a firm grip. But it may also like that of the Cadillac CTS-V Coupe or both Cadillac Escalades that are still in his garage. One belongs to the garage Two million euro house, which would offer space for a large family and in which numerous rooms are currently empty. His parties with champagne and beautiful women attract envious people. But DJ Antoine sees this more as recognition for his previous achievements and enjoys his luxury life. But what is more important to him than all the luxury and all his assets is the time he can spend with his son and his family.
Image source:
Martin Black

Visit site for more useful and informative articles!