Flying Uwe: The YouTuber's Fortune
How much money does Flying Uwe have?
In the German YouTube fitness scene, Uwe Schüder, who is best known to many of his fans as Flying Uwe, is one of the greats. Its main channel has more than 1.3 million subscribers. The videos of the Flying Uwe channel, of which there are now well over 1,000, have already been viewed several hundred million times. His videos deal primarily with the topics of martial arts and fitness, but also gaming and his private life. The cherished Flying Uwe's assets are 1.2 million euros.
Strokes of fate and difficult circumstances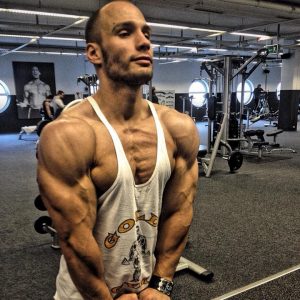 Uwe's life could have taken a completely different turn. After all, his father died when Uwe was just a toddler. But it was to get worse. Uwe's mother was a drug addict. The new man by her side even worked as a drug dealer. So it would have been easy for Uwe to slip into the drug scene. Sport was, so to speak, his salvation and with this salvation he now earns his living.
It was clear to Uwe early on that he would later have nothing to do with his family's problems. After all, very early on in his life, Uwe had seen first hand what drugs can do to a person. Despite these adverse living conditions, the YouTube star has kept his smile. He himself says that he has always said goodbye to negative companions as early as possible in his life.
Income from YouTube: Flying Uwe Gaming
At the same time, his YouTube community is becoming increasingly important in his life. Gone are the days when Flying Uwe only attracted attention with strength and martial arts videos. Whether kickboxing, fitness, gaming or his private life, his content has now become significantly more varied. That's why there is now a second channel, the Flying Uwe Gaming channel. Over 550 videos have already appeared on this channel. There, too, Flying Uwe received many millions of views. With its two YouTube channels, Flying Uwe and Flying Uwe Gaming, the YouTuber earned 25,000 euros a month.
Who is Flying Uwe?
Uwe Schüder started regular martial arts training at the age of 14. He discovered the YouTube platform for himself in 2007 and is one of the veterans in the German YouTube scene. Before starting his internet career, the family man first trained as a painter and varnisher and kept his head above water with his earnings as a bartender. In 2009, when he was voted "Mr. Hamburg "for attention, because Flying Uwe even won this competition. His TV participation in "Big Brother" made him even better known in this country.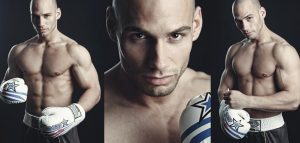 Nonetheless, the increased attention wasn't all good. After Uwe Schüder heard sexist slogans on the show, he had to give up his recently won Mister title. Uwe couldn't stop this. He was even in some of them now Film productions such as "Potato Salad – Don't Ask!"to see. The fine by the Hamburg / Schleswig-Holstein media authority also caused negative headlines.
MMA fighter
After all, Uwe Schüder's institution wanted 10,500 euros. He had previously put products in a positive light in several YouTube videos without declaring these videos as long-term commercials. However, the fine proceedings were discontinued after Uwe removed the videos from the platform. The media authority justified this step by stating that it was primarily a matter of establishing a lawful condition, which had been achieved by deleting the videos. In addition to his fitness skills in front of the camera, Flying Uwe also excels outside of YouTube. The black belt wearer in Wun Hop Kuen Do has in February of the year Won for the first time in an MMA fight in 2019. Schüder's opponent was called Nenad Dunovice.
Image sources:
@Flying Uwe / Facebook

Visit site for more useful and informative articles!