Gerwyn Price: fortune & prize money of the darts world champion
How much does Gerwyn Price earn as a darts professional?
The former rugby professional Gerwyn Price is now one of the best dart players in the world. Among the darts fans and spectators, the Welshman has been the "bad boy" since an argument at the "Grand Slam of Darts" in 2018 with Gary Anderson. He is therefore regularly booed at the darts tournaments because of his extreme emotions. Like him or not, Price has been in the top 20 in the world since 2017 and is here to stay. In his career he has already earned 1.77 million euros in darts prize money. There is also attractive sponsorship money and money from the darts exhibitions, where players get a lot of money for participating in show tournaments. So it brings Gerwyn Price to a fortune of around 2 million euros.
With the investment in real estate for assets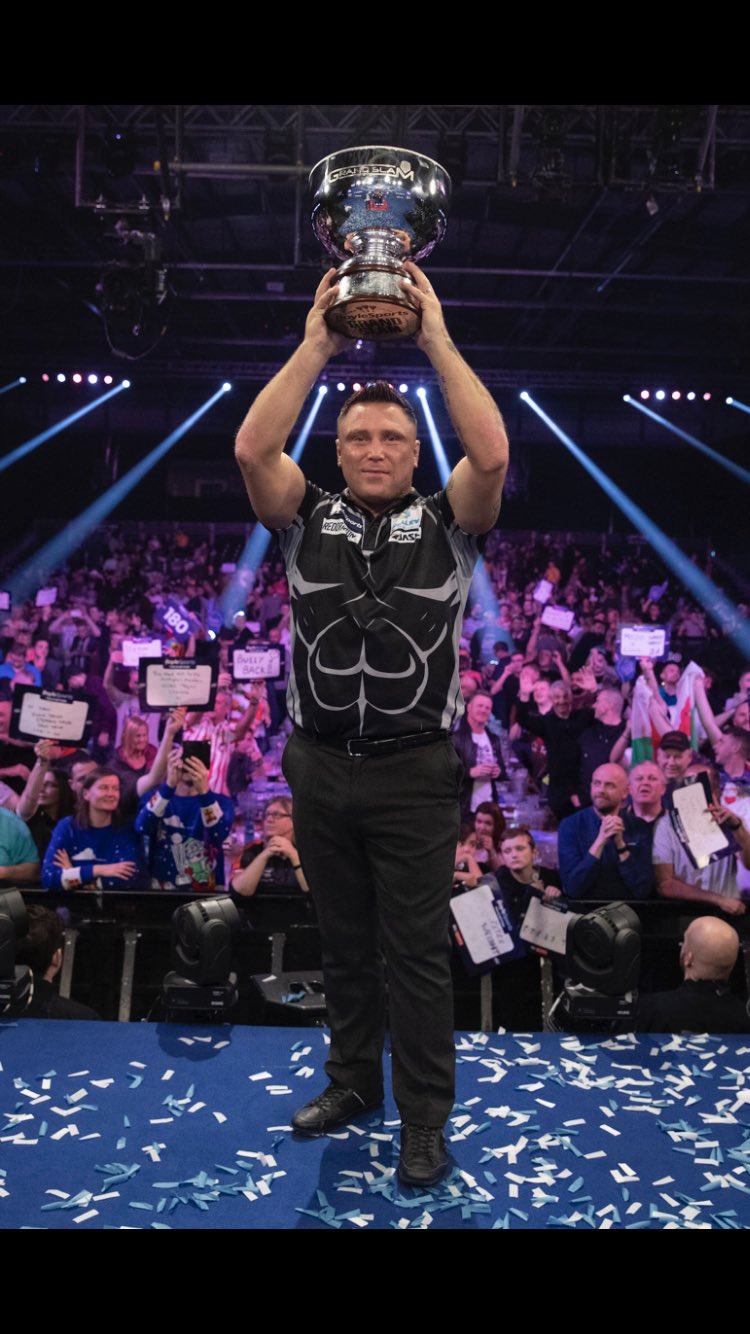 The Iceman does not throw the money he has earned, but rather cleverly invests in real estate. In an interview with Die Welt in July 2019, Price stated that he has already bought four houses in Wales and that 2 more houses and holiday homes are to be bought and rented out of the tournament prize money every year. He wants to play darts at the highest level until his 50th birthday and then retire. The family plans to retire to Florida or Australia together and live on the rented property. As it currently looks, the plan for the 2021 world champion will work out successfully.
The career of "Iceman" Gerwyn Price
Gerwyn Price started his sporting career as a rugby player. He claims to earn around £ 40,000 a year and also worked as an industrial insulator on construction sites in Wales. In 2014 he ended his rugby career and began to concentrate entirely on darts. In his first year as a professional he earned only 12,750 pounds in prize money, but still qualified for the first time for the PDC Darts World Championship, where he failed in the first round against Peter Wright.
In the years 2015-2017 Price got stronger and stronger and was able to prove himself in many tournaments, but not yet win a tournament. In the UK Open 2017 he was surprisingly in the final, but had to admit defeat to Peter Wright. (Prize money for 2nd place: £ 35,000)
First titles and high prize money
It should take until September 2018 for Price to win his first PDC tournament: the "International Darts Open" in Germany (prize money: 25,000 pounds). On November 28, 2018, he beat finalist Gary Anderson in the "Grand Slam of Darts" and won prize money of 110,000 pounds. The first major win in his darts career.
In 2019 the Iceman received a wildcard for the PDC Premier League. In September 2019 he was able to win the "International Darts Open" in Germany again (prize money: 25,000 pounds). In November 2019 he successfully defended the title at the "Grand Slam of Darts" against finalist Peter Wright. (Prize money: £ 125,000). At the 2020 Darts World Cup, Price was one of the favorites, but was eliminated in the semifinals (prize money: 100,000 pounds) against Peter Wright.
In 2020 Price won 3 major titles: the World Series of Darts Finals in September (prize money: 70,000 pounds), the World Grand Prix in October (prize money: 110,000 pounds) and in November the World Cup of Darts with Jonny Clayton for Wales ( Prize money: £ 35,000 for both players).
Darts world champion 2021
On January 3rd, 2021 Price played in the final of the Darts World Cup against arch rival Gary Anderson and was able to take the big win and 500,000 pounds. He could write himself forever in the history books of the sport of darts and buy another house for his big dream for the prize money in order to increase his fortune permanently.
2021 started cautiously because he could not participate in the PDC due to his own COVID-19 infection. Towards the end of the year, however, he became increasingly stronger and goes with second place in the World Grand Prix (prize money: 50,000 pounds) and victory in the Grand Slam of Darts (prize money: 125,000 pounds) as number 1 in the Order of Merit for the 2022 World Cup.
Enema music: "Ice, Ice Baby" by Vanilla Ice
Photos: @Gezzyprice / Twitter

Visit site for more useful and informative articles!