Guido Maria Kretschmer: The Fashion Designer's Fortune
How much money does Guido Maria Kretschmer have?
Guido Maria Kretschmer was able to earn a considerable fortune amounting to millions not only as a fashion designer, but above all as a TV personality. This also benefits husband Frank Mutters, with whom Guido Maria Kretschmer has been in a relationship for more than half his life. The two entered into a registered partnership in 2012, and the wedding followed on September 8, 2018. "Shopping Queen" is one of the German TV formats that has probably increased the popularity of the creative fashion designer the most. This paved the way for the cooperation between Otto, one of the largest and most important mail-order companies and e-commerce providers in Germany, and Guido Maria Kretschmer. Guido is also allowed to sell his designs at Otto – and not just fashion, but also many stylish interior design ideas. The cherished Guido Maria Kretschmer's assets are 25 million euros.
The beginnings of Guido Maria Kretschmer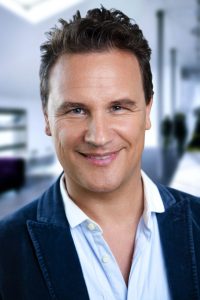 That today's TV star once studied medicine, only they should at least know. After two semesters, however, he threw in the towel and was able to concentrate fully on his design career, which took off in Ibiza for the first time. There he had a small stand at the popular hippy market. His self-sewn designs were equally well received by the locals and visitors to the Balearic island.
A German superstar in Ibiza became aware of Guido Maria Kretschmer through a lucky stroke of fate. Udo Lindenberg himself commissioned brocade jackets from the young designer. As early as 1987, the young Guido was able to found his fashion label, which he naturally named after himself. Guido Maria Kretschmer Corporate Fashion was born. The designer initially employed three people. Guido and his team mainly worked for various large corporations. One of the first major orders that Guido was able to land was to design uniforms for the Hapag Llyod airline crew.
From corporate clothing to TV star
At first, Guido Maria Kretschmer was mainly active behind the scenes. Whether Deutsche Telekom, the Hotel Maritim, Emirates Airlines or the Hotel Kempinski, many large corporations have already opted for his fashion. Today's TV star has made a good two and a half million suits for the tourism company TUI alone. The Guido Maria Couture label, on the other hand, was only launched in 2004. From then on, Guido Maria Kretschmer devoted himself above all to that Creation of elegant evening and cocktail dresses including the matching accessories. In Shanghai and Tokyo he presented these designs on the big catwalks to the world public.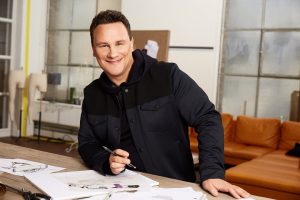 In 2005 the designer was represented for the first time at the Berlin Fashion Week. In the meantime, the designer has made a name for himself as a costume designer in many different television and theater productions. Stars like Iris Berben, the Hollywood great Charlize Theron and Jane Seymour have already worn his creations. Showrooms in Münster, Palma de Mallorca and Berlin are just as much a part of his empire as one Shop in Munich, the capital of Bavaria, which opened there in 2009. A lot has happened since then. Because from 2012 Kretschmer also appeared on German television.
Shopping Queen and Guido's Masterclass
In January 2012, the successful format finally went "Shopping Queen" at VOX at the start. In the celebrity version of the TV series, too, the designer is of course a presenter and juror. He even sat on the jury for "Das Supertalent". In 2013 and 2014 Guido was a juror together with Dieter Bohlen, Lena Gercke and Bruce Darnell. In the meantime, the homosexual Guido has also become one of the authors. His first book, "Attraction – Style Knows No Size," was published in 2013. In autumn 2018 the designer will get a new show at VOX, "Guidos Masterclass". So we can be curious to see which projects Guido Maria Kretschmer will implement with great publicity in the future. According to estimates, he could collect a fee of 5,000-10,000 euros per broadcast at VOX, whereby Shopping Queen can have a reach of over 500,000 mostly female viewers.
Image sources:
Cover picture: MG RTL D / Arya Shirazi
MG RTL D / PR

Visit site for more useful and informative articles!