Prince William: The fortune of the heir to the British throne
How rich is Prince William?
Most royal family fans would expect that a man who is second in line to the British throne has a fortune in the millions. But Prince William is far from being as rich as some supporters of the monarchy might think. The cherished Prince William, Duke of Cambridge's net worth is € 36 million. His Royal Highness certainly doesn't have to worry about his financial livelihood. However, there are pop stars and entrepreneurs who have far greater fortunes than the aspirant to the throne of Great Britain. Prince William is not one of the richest people in the world. However, the English royal family also has a proud fortune that is inherited.
How much does Prince William earn?
After all: William and Mrs. Kate do not have to finance most of their expenses from their assets. Because, year after year, they receive a kind from Charles, William's father pocket money. This shows almost 4 million euros a truly considerable amount. If you pull out a pocket calculator, you get an astonishing salary of over 5,000 euros per day for William. The following list reveals more:
Annual salary: 1,912,151.00 euros
Monthly salary: 159,346.92 euros
Salary per week: 36,722.13 euros
Daily salary (for a year with 365 days): 5,238.77 euros
The salary that high earners achieve in one month in this country is paid to William every day – including on Sunday. In addition, in the course of the wedding of William's little brother Prince Harry, the world public once again remembered that the royals do not have to worry about a roof over their heads. Because it is commonplace that the Queen gives her children and grandchildren a property for the wedding. Accordingly, His Royal Highness Prince William does not pay rent either.
Not all nobles are as wealthy as Prince William of England
In comparison, there are many nobles in other EU countries who should be considered poor. Felipe VI, the King of Spain, can only have an income of around 240,000 euros a year. The King of Belgium, on the other hand, has 12 million at his disposal, which corresponds to an insane sum of almost 33,000 euros a day. As Queen of the United Kingdom, Canada, Australia, New Zealand and the rest of the Commonwealth, Queen Elizabeth II has an even more splendid livelihood with a royal 94 million euros per year. William can look forward to that one day, as long as he lives long enough to to become king himself following his grandmother and father. Incidentally, Prince Harry and William are allotted the same annual income.
Why does Prince Charles pay Prince William pocket money?
The millions that Prince Charles pays his daughter-in-law and eldest son year after year are for All costs covered that arise from the couple's public life. Whether traveling around the world, appropriate clothing for official appearances as members of the British royal family, which Duchess Kate deliberately wears more than once (as happened at the wedding of Prince Harry and Meghan Markle), or the costs for the staff, the aristocratic couple's bills are thus paid indirectly by Charles.
In addition, it is sometimes even the case that the countries that the royals travel to pay for the costs of travel to and from the location. Australia and New Zealand have willingly covered the costs associated with visiting Prince William and his family in the past. However, if Kate and William want to travel privately with their now three children, then their private wealth will have to be used for it. The same applies to any other private expenses. For example, for the remodeling of her home, whereby the Queen likes to help out with such costs.
What else does Prince William do for a living?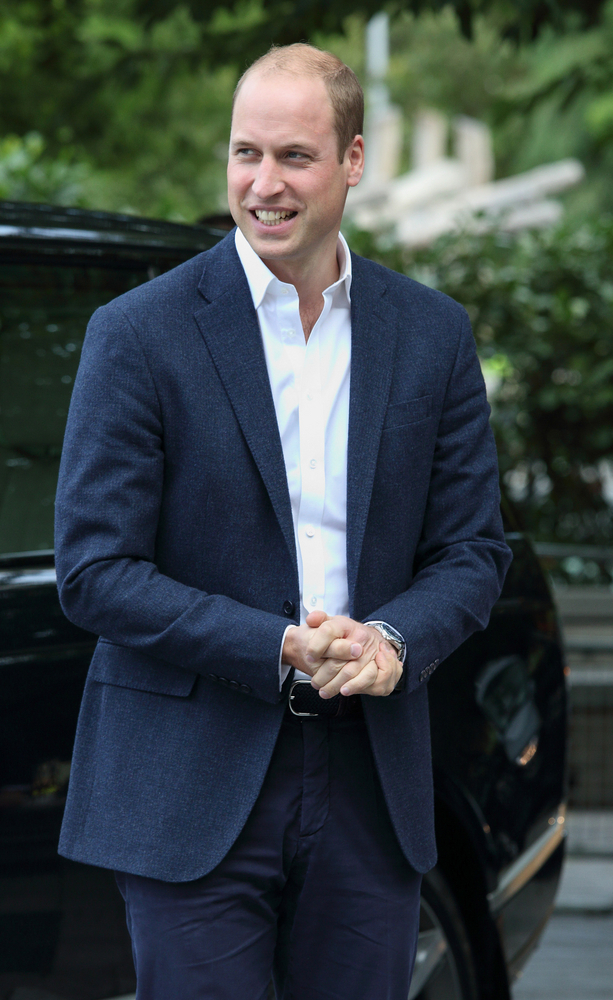 Fortunately, it is not just Prince Charles' generous pocket money that flows into William and Kate's coffers anyway. Rather, Prince William has already inherited despite his relatively young years. After all, mother Diana died much too early. To the On her 30th birthday, Lady Di gave 12 million euros as a gift to her son. Before that, William had limited access to Diana's legacy. Year after year he only received the interest, which is said to have amounted to a good 350,000 euros annually.
Charles ensures that the noble couple have no expenses to go about their duties. Therefore Prince William also receives a salary for this task. This is at the expense of UK tax numbers. The exact amount of this royal fee is not known. Williams' role as a helicopter pilot has of course also brought him money, even if that doesn't mean more than a modest 52,500 euros per year. That these are really only peanuts for a real prince is also shown by the fact that William consciously donated his salary. In view of the fact that Mama Kate also brought a million into the marriage, the royal offspring also don't have to worry about the financial future.
Image sources:
Cover picture: Landmark / PR Photos
cheekylorns + kathclick / Bigstock.com

Visit site for more useful and informative articles!