Princess Madeleine of Sweden says Bye Bye to Florida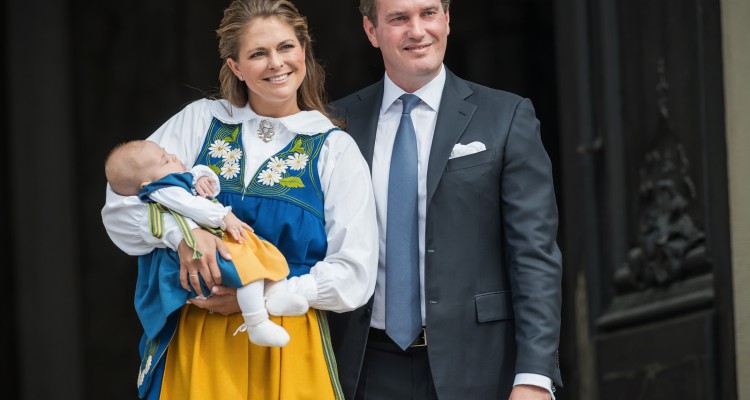 Are you looking for an exclusive new apartment in a sunny area? For people with a little more wealth, a suitable property is currently for sale! Princess Madeleine of Sweden (33) and her husband Chris O'Neill (41) sell her Luxury condo in Palm Beach, Florida. Many Swedes are now hoping that the couple will move back to the home of the princess with their children Leonore (1) and Nicolas (4 months). It is more likely, however, that the family will relocate to London, where they have been mainly for the past few months.
Royal atmosphere in the luxury apartment
But back to the dream property: Chris O'Neill showed a good hand with regard to his fortune, because he is said to have bought the apartment in 2008 for only 1.9 million euros. Now it's offering a real estate agent for four and a half million. However, the royal couple did too invested a small fortune in the piece of jewelry. The equipment and furnishings of around 360 square meters on two floors were probably planned by Madeleine and Chris themselves and the apartment was renovated according to their wishes. In addition to a luxurious kitchen, there are five bedrooms with five bathrooms, a pool and a covered terrace. The children's rooms of the two aristocratic offspring Leonore and Nicolas were recently set up. Unfortunately, it is not known whether the Swedish princess and her family still have furniture or other furnishings in the apartment. But anyone who buys the pretty quarter will certainly have the income to furnish it themselves.
Apartment was part of the tax scandal
Incidentally, evil tongues rumor that Chris O'Neill is selling the property because they are with Tax debt on income of the Prince Consort is associated. The fact that they became known about a year ago caused a great stir in the Swedish royal family. These are halfway smoothed out again, but maybe the apartment in Florida holds too many bad memories for Madeleine and Chris.
Image sources:
stefanholm / Bigstock.com

Visit site for more useful and informative articles!