The 10 highest paid athletes in 2015
That on the List of the 10 highest paid athletes in the world 2015 Most of them are US-Americans, is not surprising. Because there is hardly a country in which athletes are paid so well. Whether NBA or NFL superstars, most of them have already taken care of things at the age of almost 30 years. But also footballers and even golf stars made it onto this list. A boxer from the Philippines came in second, which shows that exceptional talents from less well-off countries also have the chance of making a real fortune. The man at the top made around $ 300 million in 2015 alone. So these are sums that others can only dream of all their lives.
Incidentally, Forbes recently published not just a list of the 10, but the 100 The richest athletes in the world. However, only two women made it onto this list – tennis ace Maria Sharapova in 26th place with $ 29.7 million and her colleague Serena Williams in 47th place with $ 24.6 million. Her sister, Venus Williams , however, missed the leap into the list of the 100 highest earning athletes in 2015. Neymar is a couple of places ahead of Senera Williams in 23rd place with his nearly 31 million US dollars and is also the second youngest athlete to be found on the ranking list. The oldest athlete, on the other hand, did better: Phil Mickelson made it to eighth place with an annual income of more than 50 million US dollars.
After all, two German athletes among the top 100
In the past 12 months, the 100 highest-paid athletes of 2015 were able to collectively collect earnings of more than 3.2 billion US dollars. Compared to the 100 best-paid athletes from 2014, that's 17 percent more, which clearly shows that there is hardly any limit for top athletes worldwide when it comes to earning potential. Two Germans made it into this list and one of them even made it into the top 25. Sebastian Vettel is in 21st place, which is rather unusual for him. The German Formula 1 driver has earned 33 million US dollars in the current year. After all, 32 million of that was his salary and only 1 million came from advertising contracts.
For Mesut Özil, the German soccer world champion, things went similarly well in 2015. With annual earnings of 19.3 million US dollars, he only made it to 93rd place, but that is also very easy to live with. Incidentally, the German-Turk owes around a third of his earnings to advertising contracts. While there are 6 Americans in the top 10, the US athletes are also clearly ahead in the top 100. 61 of the world's highest-paid sports stars were from the United States in 2015. But who made it to the top? Before we can congratulate the number 1 on this success, Kobe Bryant starts at number 10.
List of the 10 highest paid athletes in the world
10

Kobe Bryant (2015 earnings: $ 49.5 million)
2015 was a good year for Kobe Bryant. Because the basketball player was even able to earn more with his advertising and sponsorship contracts than with his actual basketball salary. While the American earned a total of 49.5 million US dollars, he received 26 million US dollars as an advertising star alone and was thus able to significantly increase his base salary of 23 million US dollars. At the end of his basketball career, Kobe really stepped on the gas again. Because the Los Angeles Lakers player recently announced his resignation for the 2016 season.
9

Tiger Woods (2015 earnings: $ 50.6 million)
As many scandals as there have been about Tiger Woods in recent years, at least financially, his antics do not seem to have harmed him. With 50.6 million US dollars, he feels very comfortable in 9th place. Incidentally, his actual sport, golf, only made him $ 0.6 million – peanuts compared to his advertising deals, which grossed him $ 50 million in 2015. Having recently suffered a series of injuries, Tiger Woods is already pondering his retirement from the world of golf.
8th

Phil Mickelson (2015 earnings: $ 50.8 million)
There is only one golfer who earned more than Tiger Woods in 2015. Even if Tiger Woods is perhaps better known internationally, Phil Mickelson, the oldest athlete in this year's Top 100, can still look forward to the highest annual salary of all golfers worldwide. The American earned $ 50.8 million. Golf earned him US $ 2.8 million of that, while advertising contracts generated revenues of US $ 48 million. Not a bad salary for such an "old gentleman."
7th

Kevin Durant (2015 earnings: $ 54.2 million)
After our number 6, Kevin Durant is the second highest paid basketball player in 2015. He made $ 54.1 million, 35 million of which from advertising contracts. At the tender age of only 27, that's quite a hefty sum and it is therefore definitely to be expected that the superstar of the Oklahoma City Thunders will be on this list again and again in the next few years. After all, he was even able to secure Olympic gold!
6th

LeBron James (2015 earnings: $ 64.8 million)
The name LeBron James is not only on everyone's lips at the moment, it should also not be missing from this list. For the US basketball player, everything went really well in 2015. Because he recently signed a lifelong advertising contract with the sporting goods giant Nike, which could bring him 1.5 billion US dollars by the end of his life. These are only conservative estimates, however, so that one deal alone could make LeBron James a far richer man. With almost 65 million US dollars, his 2015 earnings were also considerable and LeBron is well on the way to becoming a billionaire while still alive.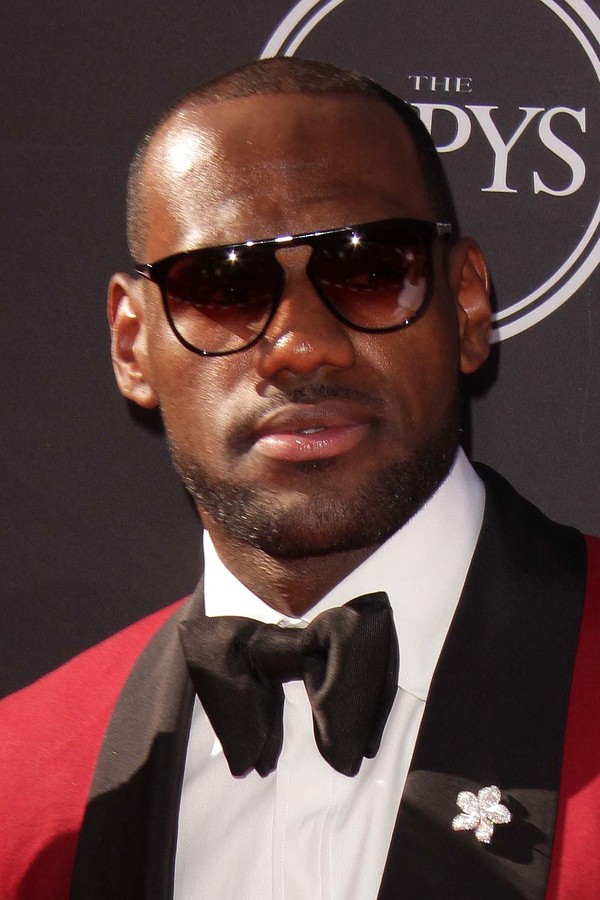 5

Roger Federer (2015 earnings: $ 67 million)
Roger Federer is not only the highest-paid tennis star in the world, but also earned more in 2015 than any other athlete in Switzerland. The tennis legend earned 67 million US dollars in 2015, and 58 million of these alone accounted for his advertising contracts. Federer is a sought-after man who can pay extremely well for his work as an advertising figure.
4th

Lionel Messi (2015 earnings: $ 73.8 million)
While some say he's arrogant, Lionel Messi shouldn't care much. After all, his earnings of $ 73.8 million in 2015 made him both the highest paid Argentine athlete and the second highest paid footballer in the world. Even if he was not granted the 2014 World Cup, his insane salary in 2015 should have been sufficient consolation for the superstar, who is far from thinking of quitting and who will continue the hunt for the international football titles for a while.
3

Cristiano Ronaldo (2015 earnings: $ 79.6 million)
In third place, the highest-paid footballer in the world made himself comfortable. There is no other footballer who was paid as well in 2015 as Cristiano Ronaldo. This means that the handsome footballer is also the best-paid European athlete. With his 79.6 million, Cristiano Ronaldo could actually retire, but the Portuguese wants more. After all, he didn't even earn half as much as number 2 on our list.
2

Manny Pacquiao (2015 earnings: $ 160 million)
Manny Pacquiao is a Filipino boxer who almost made it to the top. Because only his arch-rival lies ahead of him. Manny is 160 million richer at the end of the 2015 calendar year and has to take some really hard hits in the boxing ring. But that should soon be over. Manny Pacquiao's final fight is scheduled for April 9, 2016 in Las Vegas and will be broadcast live on HBO. However, it is not known who his opponent will be. After the end of his boxing career, Manny Pacquiao wants to turn to politics.
1

Floyd Mayweather (2015 earnings: $ 300 million)
We can congratulate Floyd Mayweather! He is not only a real champ in the ring, but also the highest-paid athlete in 2015 with 300 million US dollars. While all 100 athletes earned around 3.2 billion US dollars in 2015, the American boxer has as an individual athlete contributed around 10 percent. Quite remarkable! Whoever puts body and soul in danger in the ring can also be rewarded royally for it. It was the fight against Manny Payquiao, our number 2, that pushed Mayweather into previously unknown spheres. Perhaps the top earner among sports stars around the world will still have to pinch himself and cannot believe his luck. Mayweather doesn't hide his wealth, but brags about it over and over again on the various social networks. Why not when you're making almost $ 7 million a minute? That's how much he got from fighting Manny Pacquiao.
Source:
Forbes
Image sources:
Kevin Durant: Allen Berezovsky / PR Photos
Tiger Woods, LeBron James, Manny Pacquiao, Floyd Mayweather: kathclick / Bigstock.com
Lionel Messi, Cristiano Ronaldo: Maxisports / Bigstock.com
Roger Federer: Leonard Zhukovsky / Bigstock.com
Phil Mickelson: dleindec / Bigstock.com
Kobe Bryant: Joe Seer / Bigstock.com

Visit site for more useful and informative articles!