The fortune of heavyweight boxer Tyson Fury
How much money does Tyson Fury have?
Tyson Fury is not only one of the best-known and therefore one of the richest British-Irish boxers, but he also brings a good dose of self-confidence. In his fight against the world-famous boxer Wladimir Klitschko, he even bet 280,000 euros on himself in November 2015. The horrific prize money just didn't seem enough for the boxing ace. A relative is said to have gotten involved in this bet, who bet against his famous family member. When you consider that Prize money is the equivalent of 7 million euros has, 280,000 euros are just peanuts anyway. Indeed, Fury turned out to be right and won the World Cup fight in Düsseldorf against an exasperated Klitschko. The Tyson Fury fortune currently amounts to around 35 million euros.
MEGA showdown against AJ?
In 2021 there should be a big showdown against superstar Anthony Joshua and the good thing about it: twice! AJ was also reigning heavyweight boxing champion in the WBA, WBO & IBF classes (but lost his title to Usyk). In the super fight there should be all major boxing titles to unite. We are looking forward to the outcome of these two fights. The fees for the two fights should exceed everything, because each of the two boxers should collect a total of at least 100 million pounds for both fights. The fee of the first fight will be split 50:50 and that of the second fight 60:40 in favor of the winner. So both of them will make a fortune from it.
Unfortunately, the boxing world has to wait for the fight again, because a judge has ruled that Fury first had to compete in the contractually guaranteed third fight against Wilder. The fight took place on October 9th, 2021 in Las Vegas and was won again. If AJ should now regain his title against Usyk, nothing stands in the way of a super fight between the two Brits.
End of career & comeback
Unfortunately, due to Fury's health problems, there was never a rematch with Wladimir Klitschko, which was repeatedly postponed and finally was completely canceled due to Fury's resignation. It was announced in British media that Fury had tested positive for doping back in the spring of 2015. It was later also said that the boxer had tested positive for cocaine by the American anti-doping agency. In mid-October 2016, he admitted suffering from major depression and he put all titles back and retired.
The Gypsy King made the successful comeback on June 9, 2018 against Sefer Seferi in Manchester. Shortly afterwards he played again with statements that he could beat the then reigning world champion Anthony Joshua.
Another heavyweight title against Deontay Wilder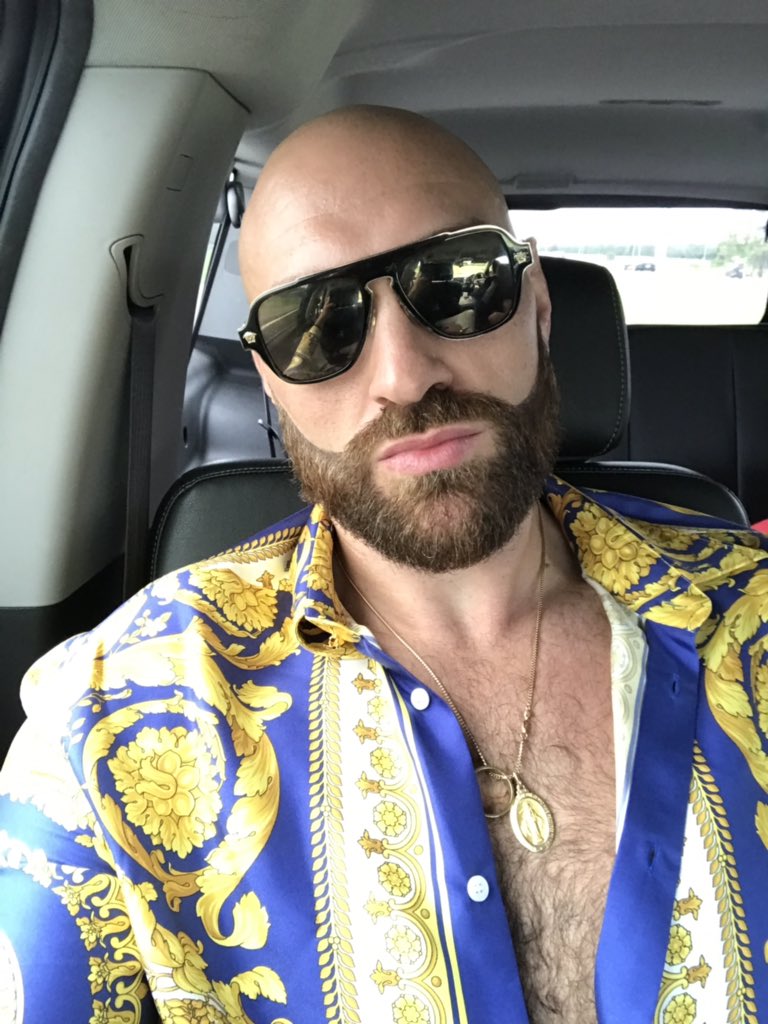 the The next big fight took place on December 1st, 2018 against US superstar Deontay Wilder. Against the hitherto flawless boxer (40: 0) it was in Los Angeles for the WBC title. After a fight over 12 rounds, the boxing match was finally counted as a draw and the title stayed with Wilder for the time being. The Gypsy King used the entire proceeds of around 9 million euros for charitable purposes and built houses for the homeless.
The rematch rose on February 22nd, 2020 in LA's Vegas and Fury really wanted to get the WBC title. In the third round, Fury sent the American to the ground. In the seventh round the referee finally broke off the fight and rated it as a technical knockout for Fury, who thus again Heavyweight world champion is. Wilder had already contractually secured another rematch and thus there will be a third clash between the two giants. The third fight should actually take place on July 18, 2020, but had to be postponed several times due to the Corona situation. So it came to the 3rd showdown on October 9, 2021, which Fury was also able to win with a knockout in the 11th round.
Million dollar contract with ESPN +
In February 2019, it was announced that the US pay broadcaster had closed a £ 80 million (€ 91 million) deal with Fury for 5 fights. On June 15, 2019 the first of the five fights took place in Las Vegas against the German Tom Black instead of. Black was already defeated in the second round with no technical knockout Small detail: Fury is still unbeaten to date!
Before the rematch against Wilder took place (February 22, 2020), the first boxing was against the Swede Otto Wallin. The fight took place on September 14th, 2019 in Las Vegas and Fury won as expected. The fight, however, was harder than previously thought. The Swede defended himself over 12 laps and was even able to make a cut over the eye of the Briton. In terms of points, however, the Gypsy King was clearly ahead. Fury earned a net worth: $ 12 million
Tyson Fury played in a class of his own
Incidentally, the boxer, who is currently swimming on an absolute wave of success, has been unbeaten since 2008, when his career as a heavyweight began. It was then that he won his first fight against Bela Gyongyosi at the National Ice Center in the city of Nottingham, England. In 2009 he became the English Heavyweight Champion with his win against John McDermott. Since then, the boxer has been able to add victory after victory to his belt. With his win against Wladimir Klitschko from Ukraine, he was able to top it all off, even if the Klitschko fans in this country certainly do not want to admit it. While he was able to take home prize money of 5 million British pounds, i.e. around 7 million euros, for the 12 round fight on November 28, 2015, this was not Tyson Fury's only lucrative win in 2015. He had already in February 2015 he also beat Christian Hammer in 12 rounds for 1.6 million British pounds. In addition to a substantial fortune, the heavyweight was also able to secure the following boxing titles and was therefore clearly one of the best boxers in the world for a short time:
Due to a mental illness and depression, Fury put all of his titles back in October 2016 before making his big comeback.
Interesting facts about Tyson Fury
The current boxing king is the son of a successful boxer himself. Because already be Father, Gypsy John Fury, stood as a boxer in the ring. That boxing somehow runs in the family is also shown by the fact that Tyson is trained and coached by none other than his uncle, "iPeterFury,". His son and Tyson's cousin, Hughie Fury, is also a well-known boxer in the heavyweight division, but he cannot keep up with Tyson's successes. Tyson was allowed to represent both England and Ireland in international competitions and was able to win titles for both countries.
By the way, the boxer has been with his wife, Paris, since he was only 19 and she was 18 years old. The couple had been in a relationship for three years before the wedding. Just like the heavyweight himself, Paris also comes from a gypsy family. A daughter was born into the marriage in 2009 and a son in 2011. Tyson Fury is a devout Catholic, although it is not clear what part of his success he attributes to God.
The boxer was named Tyson based on boxing legend Mike Tyson. Perhaps his parents already had a premonition back then that their son would one day become his very own boxing legend, who is unbeaten despite at least 30 fights.
Despite the many positive reports about the boxer, there were also significant negative headlines in December 2015, not just with Tyson's taunts against Klitschko had to do. Because in Manchester there was an investigation against the boxer who had to face allegations of homophobia. Also in December 2015, the boxer was stripped of the IBF title. Because in order to be able to keep this title, Tyson Fury would have had to compete against Vyacheslav Hlaskow as a mandatory challenger. However, this fight should not take place.
Fights had also been canceled in the past because Tyson's planned opponent, David Haye, sustained a shoulder injury in February 2014 and was therefore unable to compete. On his way to the top, however, the successful boxer did not let such stumbling blocks and trifles hold him back. So we are excited to see what great boxing moments Tyson Fury will deliver again this year.
Photos: @GypsyKing / Twitter

Visit site for more useful and informative articles!