The fortune of Modern Talking star Thomas Anders
How much money does Thomas Anders have?
Thomas Anders was able to amass a considerable fortune in his musical career. This was mainly thanks to his steep career as part of the pop duo Modern Talking, which he formed together with Dieter Bohlen, Germany's pop titan. In real life, the former Modern Talking Star is called Bernd Weendung. In the meantime he became known because of the mud fight with his ex-wife Nora Balling. However, the singer and music producer has long since remarried and has a son named Alexander Mick. Thomas Anders, who is now slipping into many roles in show business, continues to be one of the most commercially successful singers in Germany. Because during his time at Modern Talking 120 million records were sold. The cherished Thomas Anders' assets are 25 million euros.
Autobiography 100 percent different
The fact that Thomas Anders also appeared as an author and wrote about his life did not please his ex-wife Nora Balling at all. Since he had expressed himself critically about Nora, she wanted to sue him in court for more than one million euros as compensation. However, she did not succeed. The point of contention was that Autobiography 100 percent different and the first lawsuit was filed back in 2011. Ultimately, the singer was given a kind of muzzle. In the case of TV appearances or book readings, he was no longer allowed to make certain statements about his ex or would otherwise have to pay a fine of 100,000 euros. However, this shouldn't hurt Anders too much with his stately fortune, especially when you consider that the sale of the biography further increases this fortune.
Thomas Anders at Modern Talking
Anders would not be who he is today without Nora and Dieter Bohlen. Because in the 80s, Anders also made headlines with his Nora necklace as part of Modern Talking. The singer discovered his interest in music in elementary school. Anders, who now lives in Koblenz, already had a few music projects under his belt when the collaboration with Dieter Bohlen began in 1984.
With Modern Talking to a million dollar fortune
Anders had previously sung mainly in German and now it should be about a Eurodisco project in English. "You're My Heart, You're My Soul" made Modern Talking instantly that in 1985 Successful duo in German music history, because the title hit like a bomb and is still played a lot today. However, the Modern Talking era did not last long. The group disbanded as early as 1987, whereupon Anders went to the USA to produce his own titles. However, Thomas Anders was able to build a large fortune as part of Modern Talking, from which he still benefits today.
Solo career
However, he was not able to build on the success of Modern Talking by any length. It was only with a Spanish album, which was released in 1994, that the singer was at least internationally successful. The album was released in South America and also in the USA. However, the greatest success was number 1 on the charts in Argentina. The Modern Talking makes a comebackwhich took place in 1998, however, had it all. Hardly any new songs were put on. The band's album mainly consisted of remixes of the pop duo's greatest hits. The remix album not only secured number 1 in the charts in 18 countries. It got both the coveted gold and platinum status. So the successes from the 1980s were not a thing of the past. Modern Talking was able to pick up where the band left off. Numerous tours followed. With this, the successful duo generated high income and let their cash register ring properly.
Success as a singer
The new peace at Modern Talking didn't last forever. On June 7, 2003 Dieter Bohlen and Thomas Anders split up for good, so what that Modern Talking is over meant. Thomas Anders even sued against some defamatory statements by Dieter Bohlen and got right in court. Against this background, a second Modern Talking comeback should be viewed as very far from reality. Therefore, Anders turned back to his solo career.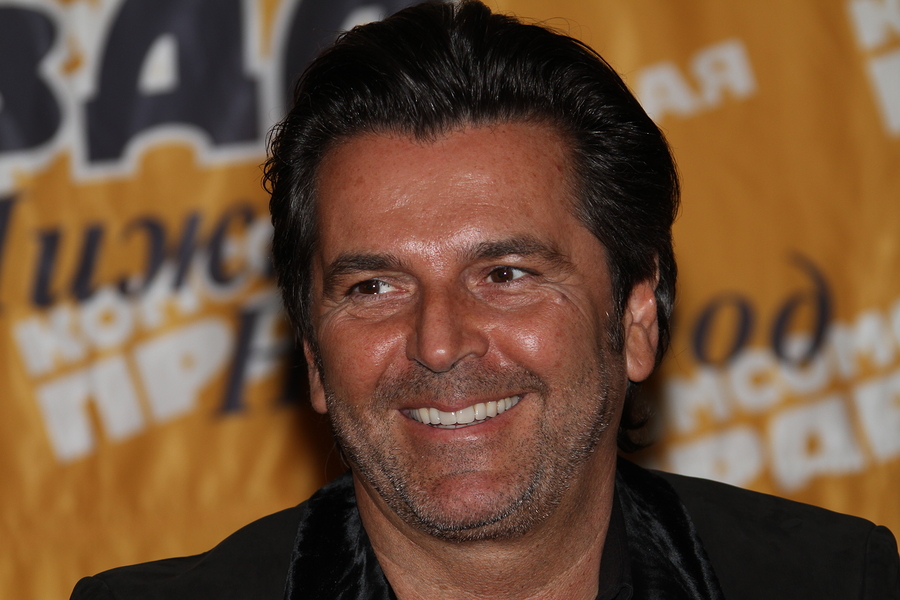 In the meantime, Anders was also able to secure an entry in the Guinness Book of Records, as he appeared on a TV show as the "fastest ice-snow racket in the world". Anders was also allowed to moderate the German Eurovision Song Contest Show. He only narrowly lost the qualification for the Eurovision Song Contest, in which the singer wanted to take part in 2006, and landed in second place. From a Christmas album to a dance-pop album, Thomas Anders has in the meantime published other solo projects. With them he was able to celebrate great successes, especially in Russia. 2010 achieved that Album "Strong" there the coveted platinum status. This enabled Anders to further expand his great fortune. In May 2014, Dieter Bohlen and Anders are said to have reconciled. Still, fans of the cult band Modern Talking shouldn't get too excited. Because, despite the smooth waves, there shouldn't be a comeback in the future either.
Image sources:
Denis Makarenko / Bigstock.com
Varvara Shtern / Bigstock.com


Visit site for more useful and informative articles!