The fortune of multi-billionaire Carlos Slim Helu
How rich is Carlos Slim Helú?
Carlos Slim is without a doubt one of the richest people in the world. However, there is something that sets him apart from many other billionaires. Because the Mexican entrepreneur has a different view of how money can be used to work for the common good. While billionaires like Facebook CEO Mark Zuckerberg and financial mogul Warren Buffet have pledged to the global public to donate around 99% of their wealth to a good cause in the course of their lives, that is exactly what the Mexican does not want to do. That is not to say that Carlos Slim is greedy. Rather, he thinks that this money should rather be used to create jobs and should therefore remain in the company.
An incredible fortune from the telecommunications industry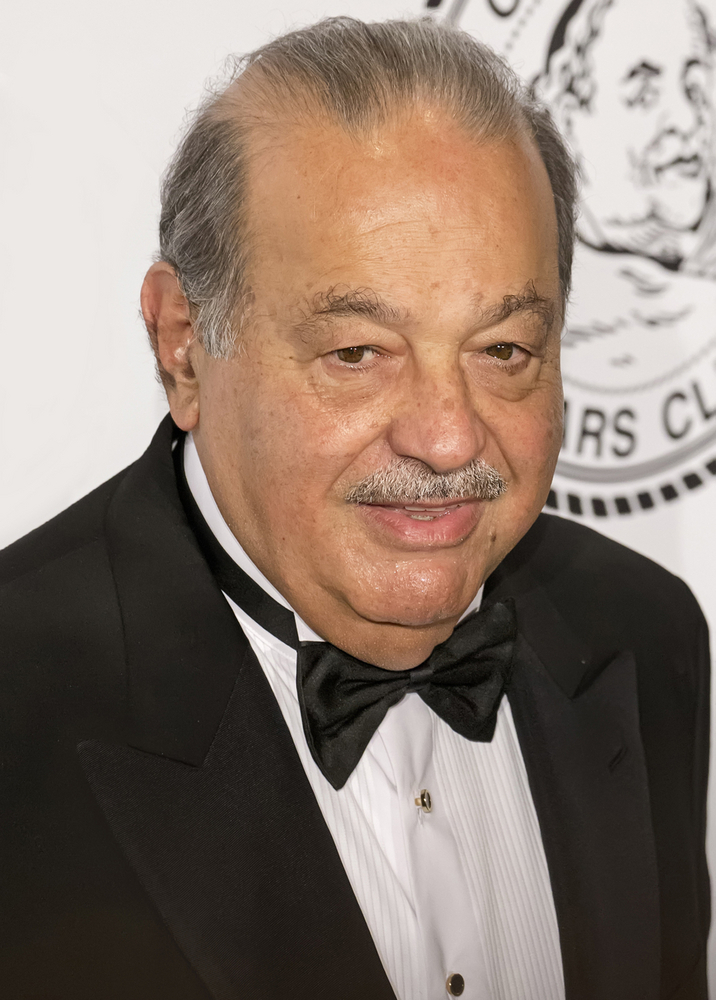 With his numerous companies, Carlos Slim Helu is above all got rich in the telecommunications industry. In 2007 the magazine Sentido Común even announced according to its own estimates, that the billionaire is the richest person in the world. At the time, it was still worth $ 67.8 billion. Since then, the entrepreneur has already had to give up part of his wealth, which should hardly make a difference in terms of his wealth. However, it must have annoyed the Mexican entrepreneur that he was one of the absolute losers in 2015. Because from January to December, its value fell by a whole $ 21.9 billion due to falling stock prices. The stocks have rallied again. Carlos Slim Helu's fortune is currently estimated at 74.34 billion euros. So now Slim is only the fifth richest man in the world. In front of him on the list of the super-rich are the following gentlemen:
• Bill Gates
• Amancio Ortega
• Warren Buffet
• Jeff Bezos
Carlos Slim has more than his wealth 300 million cell phone customers to thank, who rely on the telecommunications services of the entrepreneur, especially in Central and South America. With his company America Movil is the billionaire represented in 19 countries. However, the Mexican government wants to thwart the entrepreneur's bill. Because his market share in the domestic mobile communications market is 70 percent. The Mexican government now wants to ensure that no more than 50 percent of the market may be controlled by a single company. However, the smart investor has already looked for alternative ways and means of expanding his wealth further. Carlos Slim also wants to be active in Spain and is busy winning oil production contracts from the Mexican government. He is and remains the businessman, in whose footsteps his three sons, who also work for his father's telecommunications company, follow.
The life of the Mexican multi-billionaire Carlos Slim
Incidentally, the family history of the Slims did not begin quite so rosily. Because Carlos Slim's father had to flee Lebanon as a teenager and ended up in Mexico, where he also gave himself a different name. So Slim is the new family name that Carlos' father adopted at this point in time. His father had already had a keen business acumen and quickly set up his own shop, using the profits to buy cheap real estate in Mexico City. This turned out to be an excellent investment and after a short time the Slim family was in very good financial shape. Carlos Slim's father had gone from being a simple refugee to being a well-to-do man. When his father died, Carlos used part of his fortune to appear as an investor. A small shop in Mexico thus laid the foundation for the current wealth of the multi-billionaire and one of the richest men in the world.
Carlos Slim quickly rose and bought a tobacco store chain as well as a well-known pharmacy, gift shop and restaurant chain called Sanborns. Today's billionaire got into the telecommunications business in 1990. Many critics rumor that corruption was involved. Because when Telmex, the state-owned telecommunications company, was privatized, Slim is said to have paid a price that was far too low for the company. At the same time, the Slims monopoly benefited from this measure. Of course, this fact also brought the entrepreneur into criticism. Because Carlos Slim's fortune alone accounts for 5 percent of the total annual economic output of his entire home country. In addition, telephone charges are higher in Mexico than in almost any other country in the world, even though Mexicans do not earn more than 14,500 US dollars per year on average at the same time. Therefore, the question of whether Carlos Slim is not driven by sheer greed after all may well be asked.
Image sources:
MJ Photos / PR Photos
Laurence Agron / PR Photos

Visit site for more useful and informative articles!