The legacy of the tragically unfortunate Paul Walker
How much money did Paul Walker have?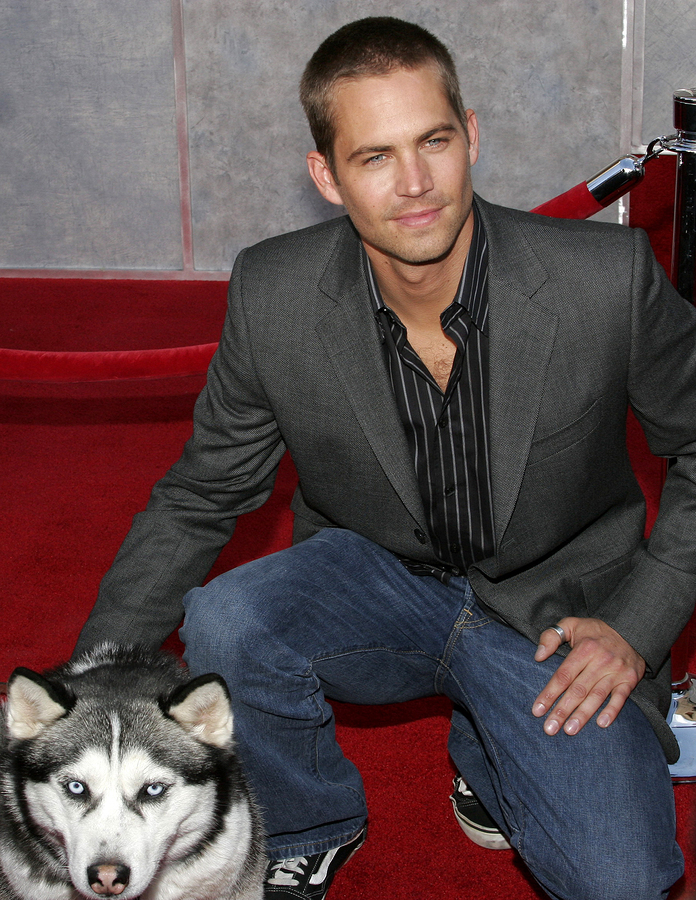 Paul Walker's death in November 2013 still preoccupies the courts today. Because his daughter Meadow, who is now 17 years old, wants to bring about justice for her deceased father. Therefore, she is currently suing Porsche. Because according to their lawyer it should Construction flaw in the Porsche Carrera GT who contributed decisively to the death of their beloved father. After all, he had survived the crash and died later.
Whether this is really the case is now to be decided by courts in the USA, the homeland of the former "Fast & Furious" actor. One thing is clear: at the age of just 40, Paul Walker died much too early and would certainly have earned a lot more during his further career as a Hollywood A-lister if he were still alive today. After all, Paul Walker has one during his lifetime Assets of a good 23 million euros so that his daughter is now at least financially secure for the rest of her life through her father's inheritance. After the actor's death, another 6 million euros were paid for his last role as part of the "Fast & Furious" series.
Paul Walker's legacy
Still, the death of her beloved father, for whom she moved away from her mother in Hawaii and to California, where her father lived until his death, left a huge void in Meadow's life. In any case, the relationship between Paul and his daughter's mother doesn't seem to have been the best. Because Meadow was not of legal age at the time of his death, she did not get immediate access to the money. Rather, Paul Walker's mother watches over the money until Meadow is 18 years old. The actor could have given Meadow's mother this role as guardian of the Trust Fund, but he deliberately avoided this by means of a decree in his will.
Meadow Walker as sole heir
Meadow has now received a good 9 million euros from the legacy of Roger Rodas, the driver of the Porsche in which her father was killed. At the same time, the daughter of the late Paul Walker is also suing Porsche to find out at least part of her guilt for her father's death. The lawyer for 17-year-old Meadow announced in a statement that 9 million euros was a relatively small sum, considering how much Paul Walker, as an A-list actor in Hollywood, is likely to have with upcoming "Fast & Furious" films would have earned if he were still alive.
By the way, it is not clear which part was contributed 9 million by Rogar Roda's family and which part of it was paid by the insurance company Rodas. However, Meadow herself will only receive 6.5 million while her attorney is entitled to 2.5 million. However, she can still count on the help of her lawyer at her side. Because Meadow and her lawyer want to get another compensation payment, especially from Porsche. Meadow's lawyer points out in his indictment that there are said to have been several design flaws in the Porsche Carrera GT, which allegedly led to Paul Walker not surviving the crash in the end, although he was not killed immediately, but only later died and could no longer be saved. If Meadow is right in this case too, or if Porsche comes to an out-of-court settlement with Paul Walker's daughter, much larger sums could be waiting for her than the 6.5 million euros she recently received. But even so much money can of course not hide the death of her beloved father.
Paul Walker's life is far too short
Paul Walker was born in southern California and grew up there with two sisters and two brothers who now also have to mourn their brother, who died too young. By the way, during his childhood the beautiful A-Lister was raised a Mormon. At the same time, he was seen at a young age in commercials that his mother, who worked as a model, got him. So the next logical step was appearances in smaller film and television productions. For example, Paul Walker worked with Reese Witherspoon and Tobey Maguire on the 1998 Hollywood production "Pleasantville – Too good to be true".
Next to Vin Diesel, Paul Walker appeared in 2001 in "The Fast and the Furious" and this is how he achieved his ultimate breakthrough as a well-known Hollywood actor. At first he didn't even earn 1 million euros for his role in the flick, while later it should have been more than 6 million euros. "The Fast and the Furious 7" was then Paul Walker's last film, which was not seen in theaters until after the actor's death. Over the years he was able to win more and more fans around the globe through the insane success of these action hits, so that the world public was all the more concerned when Paul Walker died in a car accident at the age of only 40.
He and a friend were on their way home from a charity event he had organized himself. Shortly before his death, Paul Walker had done a lot of good. A good two weeks after his death, Paul Walker was cremated and then only buried with his immediate family in California. After Paul's death, Paul's brothers were confronted with a very special task. They were then 25 and 36 years old and suddenly had to step in so that the missing scenes from "The Fast and the Furious 7" could still be filmed, even though Paul was no longer alive at this point.
Here is the emotional soundtrack by Wiz Khalifa to say goodbye to Paul Walker:
Image sources:
Starfrenzy / Bigstock.com and s_bukley / Bigstock.com

Visit site for more useful and informative articles!