The richest gangsters in the world
Most rich people in the world either benefit from the industry or the social position of their ancestors or have created their own fortune through a lot of work and smart investments. However, there are also not so few millionaires and billionaires who you Money through illegal business could accumulate. The kings of drug dealers in particular can sit back and relax while their henchmen do the dangerous work on the streets. This means that they can usually avoid being accessed by the police. The richest gangsters in the world are anything but reserved when it comes to bragging about their wealth.
How rich are the crooks really?
5

Khun Sa – $ 5 billion
Khun Sa (real name Chang Sie-Fu) was considered the "opium king" and the greatest drug smuggler in the 1990s. Quite immodestly, he gave himself the name Khun Sa, which means "rich prince". He was supported by the government of Burma (now Myanmar), which provided him with an army of 10,000 men and money with the aim of fighting the Shan rebels. However, Khun Sa preferred to invest in grabbing most of the opium trade from Laos, Thailand and Myanmar. He was arrested in 1969, but was able to leave prison four years later after his deputy took Russian hostages and extorted his release. To this day, he is known for one bold suggestion: he suggested that the US government buy all of his opium if they wanted to prevent it from reaching the US market. His generous offer: $ 30 million in five years for 500 tons of drugs. Of course, this offer was turned down.
5

Jose Rodriguez Gacha – $ 5 billion
Khun Sa shares fifth place with Jose Rodriguez Gacha. The Colombian started his career in the emerald trade, even then on the verge of legality. At the end of the 1970s he got into Drug business one. It was then that the collaboration with Pablo Escobar in the "Medellin Cartel" began. For a long time it was assumed that Jose Rodriguez Gacha (nickname "El Mexicano") was the cruelest and most influential leader of the time. Only after he was shot dead by the Colombian police in 1989 did it emerge that the gangster was only acting on behalf of Pablo Escobar.
4th

The Ochoa brothers – $ 6 billion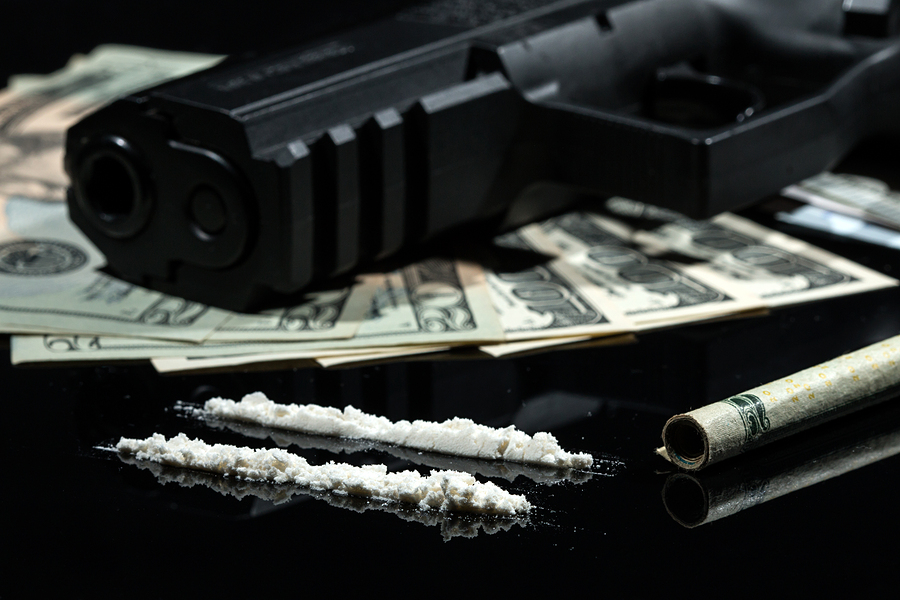 A special family clan occupies number 4. The brothers Jorge, Juan and Fabio Ochoa. You come from a wealthy Colombian family and your drug trade was well organized. While Jorge was responsible for the imports, Juan took care of the exports of the drugs. Fabio managed sales in the USA from Florida. It should have been since 1977 around 3 tons of cocaine per month who smuggled the Ochoa brothers from Colombia to the United States. The three gangsters were arrested in the United States in 1991 and released five years later. Jorge and Juan withdrew – at least officially – from the business. However, Fabio got back into the drug business. For this he was arrested again in 1999 and sentenced to 30 years in prison.
3

Dawood Ibrahim Kaskar – $ 6.7 billion
Dawood Ibrahim Kaskar is still one of them today most wanted criminals of the world. The Indian, born in 1955, is the head of the drug ring D-Company and has such illustrious epithets as "The Godfather of Mumbai" or "The Indian drug king". He likes to invest in the production of Bollywood films with the money from his dirty business. The offenses that he is accused of range from drug trafficking to smuggling, money laundering, extortion, arms trafficking and contract killing. The wealthy Dawood Ibrahim Kaskar is also said to have close contacts with Al Qaeda and Osama bin Laden.
2

Amado Carrillo Fuentes – $ 25 billion
Second place was taken by a legendary gangster king. Amado Carrillo Fuentes was also nicknamed "Lord of the Skies" because he is said to have handled his drug trade with the help of 22 Boeing 727s of his own. Its estimated sales should be $ 200 million a week have been. Many referred to him as the successor to Pablo Escobar. His death, which was not so glamorous, is all the more astonishing. Born in 1956, Fuentes evaded facial plastic surgery in 1997 to avoid drug investigators. This led to complications, and Fuentes died a short time later of their consequences.
1

Pablo Escobar Gaviria – $ 30 billion
Pablo Escobar Gaviria is still the richest gangster of all time. His nicknames were also "El Patron" or "El Doctor". Born in Colombia in 1949, Escobar created a huge drug empire for himself. He earned so much money with it that he was able to finance an extraordinary lifestyle. In the late 1970s, for example, he bought the Hacienda Napoles property. The house alone had over 100 beds. It also had a bullring, six swimming pools and a helipad. Escobar left one for his son own zoo erect with the most exotic animals in it. Pablo Escobar Gaviria is considered to be one of the most brutal criminals that has ever existed. He murdered countless people just for fun. In 1993 an American-Colombian special unit finally succeeded in shooting Escobar in a raid.
Image sources:
Money: peych_p / Bigstock.com
Pablo Escobar: Thierry Ehrmann / Flickr [CC-BY 2.0]

Visit site for more useful and informative articles!