El Chapo: The drug lord's fortune
How much money does El Chapo have?
El Chapo, whose real name is Joaquín Guzmán Loera, was once one of the most influential drug lords in America and was at the head of the Sinaloa cartel. As the most powerful member of this drug cartel, El Chapo was also one of the most wanted drug lords in the United States and in his native Mexico. El Chapo even managed to escape from custody in Mexico twice. This was the case in 2001 and 2015. The former drug lord was caught again and extradited to the USA in January 2017. El Chapo is now in solitary confinement there, waiting for his trial. El Chapo has a cherished one Assets of 12 billion euros.
The trial in the US
El Chapo has been in a maximum security prison in New York since January 2017. He has to answer for drug smuggling, arms trafficking and money laundering, among other things. The indictment is that the Mexican Sinaloa cartel, led by El Chapo, smuggled some 155 tons of cocaine and other drugs into the United States between 1989 and 2014. Joaquín Guzmán Loera faces life imprisonment in the maximum security prison. Mexico and the US have agreed to exclude the death penalty. Now he is being tried, the jury has already been selected. The process should take a few months. El Chapo asked to be allowed to greet his wife with a hug in the courtroom before the jury entered. Judge Brian Cogan declined the request, claiming it was against security policy. El Chapo is not allowed to communicate with his wife, the former beauty queen Emma Coronel, mother of his seven-year-old twin girls.
Criminal billionaire pleads not guilty
In the United States, Joaquín Guzmán was charged not only with drug trafficking, but also with murder. Now the murder charge is off the table, apparently too little evidence. On the last day of office of the then US President Barack Obama, the time had come and Guzmán was extradited to the USA. There he arrived by plane in Long Island, New York. But before that, the Mexican drug lord is said to have made a fortune running into billions. Forbes had only had one before Chapo's potential assets of 850 million euros reported. The sum of 14 billion US dollars, i.e. 12 billion euros, only came into play during the process in the USA. Not only the fortune is somewhat in the dark, also the date of birth of the Mexican. To this day it has not been made public whether he was born on December 25, 1954 or April 4, 1957.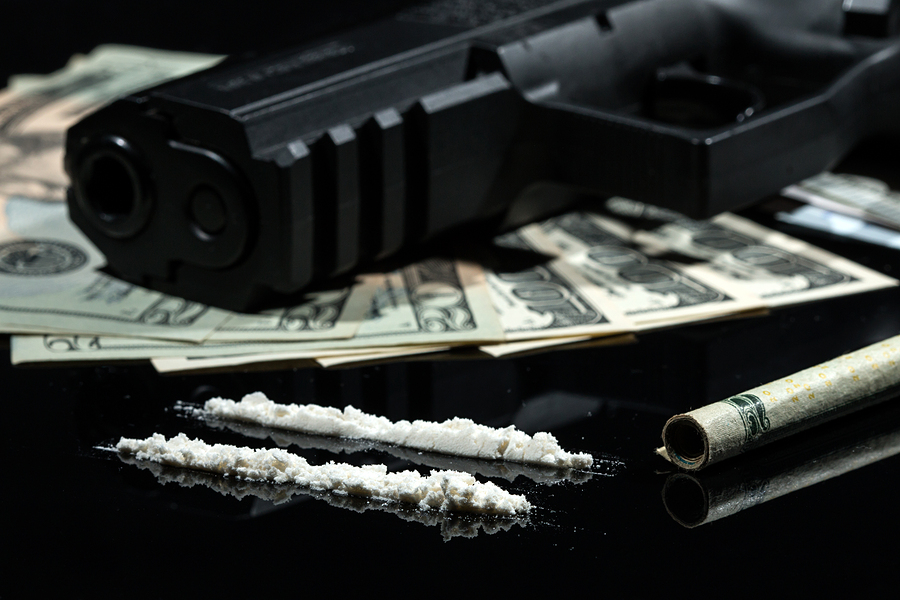 Incidentally, in a Brooklyn court, El Chapo insisted that he was not guilty. Incidentally, it is not known how the US public prosecutor's office came up with such a billion-dollar fortune. Since Guzmán was involved in a lot of dirty business, there is no way of tracking exactly how wealthy the former drug lord really is or was. It was precisely for this reason that Forbes had once removed the Mexican from its billionaire and millionaire rankings. Because proving how rich the drug lord really was had just turned out to be too difficult. So you can currently continue to speculate, it may even be richer. When you consider how much money Pablo Escobar had made back then, it's not impossible.
El Chapo – formerly influential drug lord
Of course, El Chapo did not become so successful and rich overnight. When you consider that Joaquín Guzmán Loera dropped out of school after the third grade, it would probably never have occurred to you in his childhood and early teens that a man like him would ever have such insanity. But he got into the drug business early on. In the 1970s, the Mexican helped coordinate cocaine flights from Colombia. As a follower of Miguel Ángel Félix Gallardo and Amado Carrillo Fuentes, he quickly acquired a few important skills that would mean the big rise in the Sinaloa cartel for him. He first became head of logistics for the cartel in the 1980s, before allegedly taking over management of the cartel in the 1990s. During this time he made a lot of enemies, of course, so the unsuccessful assassination attempt came as no surprise to him in May 1993.
Prison and escape
While Guzmán survived, seven other people, including an archbishop, were less fortunate. Even his first imprisonment in Guatemala in June 1993 could only briefly stop El Chapo. Instead of serving his nearly 21 year sentence in prison, he managed to escape after a good 8 years. How this happened exactly and on whose help the drug lord was able to rely on, however, has not been clarified in detail. There are even sources claiming that the cartel leader made a deal with former Mexican president Vicente Fox.
The nickname "El Chapo" seems just as fitting as it is inappropriate. Because translated this means something like "the little one," which alludes to the body size of the drug lord. It should only be between 1.68 and 1.72 meters tall. What El Chapo did as a cartel boss is not small, however. In 2009, Forbes magazine even said that the Mexican was the 41st most powerful person in the world. Even then it had a Bounty of 6 million euros for valuable tips that led to the arrest of the drug lord.
New boss of the Sinaloa cartel: El Mayo
The official heir to the throne is now "Ismael Zambada García" alias El Mayo. The new head of the Sinaloa cartel is said to have assets of around 3 billion US dollars. There is also a $ 5 million reward on his head.
Image sources:
Cover picture: Ted Psahos [Public domain], via Wikimedia Commons
CNPA-Sinaloa: brunhildeundernst / Bigstock.com
Gun, drugs, money: peych_p / Bigstock.com

Visit site for more useful and informative articles!