Julia Roberts earned 2.6 million euros in just 4 days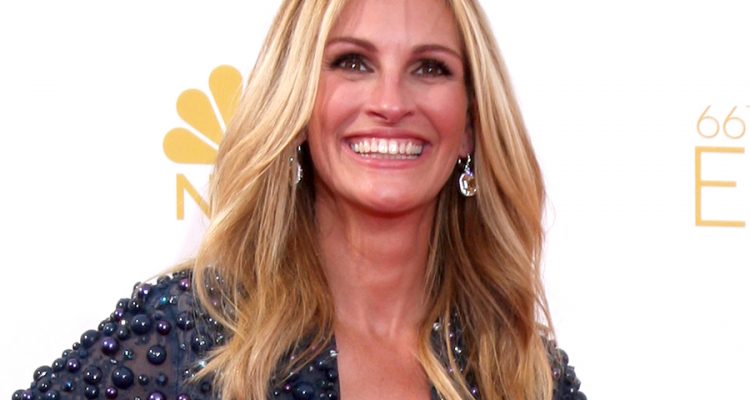 It is clear that Julia Roberts is one of the leading ladies in Hollywood. That has been certain since her role in the iconic film "Pretty Woman". She is paid royally even for supporting roles. Pretty Woman even cashed in for the really small role in "Mother's Day" 2.6 million euros. When you consider that Julia Roberts was only on set for four days for the film, the amazement is even greater. So she earned an incredible 650,000 euros a day. Even other top actresses like Kate Hudson and Jennifer Aniston, who can also be seen in the same film, can only dream of such fees. The American actress has already amassed a fortune of a proud 156 million euros thanks to such roles and the associated astronomical fees. Your smile is your trademark. To be on the safe side, she had this beautiful smile insured for 21 million euros.
Julia Roberts collects a fee of up to 22 million euros
Compared to her current salary, the 48-year-old actress was paid only underground for her role in "Pretty Woman," with which she also made her big international breakthrough. She is said to have received just 263,000 euros for the entire film. However, this is so common with as yet unknown actors and actresses in Hollywood, so that Julia will certainly not want to complain when she looks back on her previous career full of success. From the beginning of the 90s to the 2000s, Julia Roberts was one of the highest paid actresses in all of Hollywood. For her role in "Erin Brockovich," with which she won an Oscar, she was paid 17.5 million euros. On the other hand, she received 22 million euros for her role in "Mona Lisa Smile". No woman in Hollywood has ever received such a fee, so we can bow to the acting talent Julia Roberts!
Image sources:
kathclick / Bigstock.com

Visit site for more useful and informative articles!