The fortune of fashion designer Philipp Plein
How rich is Philipp Plein?
Little is known about Philipp Plein's private life. However, what you know about the beautiful fashion designer is that he is already a huge Assets of 152 million euros could accumulate. He is primarily targeting the US dollars of his customers in the United States of America. After all, Philipp Plein from Munich in New York City runs his own luxury boutique at one of the finest and therefore most expensive addresses in the Big Apple.
One of the richest 300 Swiss people
Philipp Plein owns a luxury villa in Amriswil, Switzerland. The Wahl Schweizer is one of the richest 300 in this country with its rich fortune. Since he has relocated his company headquarters to Lugano, Switzerland, the villa in Amriswil was up for sale by the real estate agent Engel & Völkers. The luxurious home of the fashion designer could be one for 3.8 million euros purchase, including tasteful furniture. It is not yet known who the new owner of the property is. A few facts about the house, however: 1,000 square meters of usable space, ten rooms, office wing with eighth rooms, interior design by Philipp Plein, wellness area, 2,000 square meters of park-like gardens with an outdoor pool….
The Philipp Plein business is booming
Not only Heidi Klum is one of his fans and has, for example, given the ex-Munich resident several appearances in her TV format "Germany's Next Top Model". This man, just like his fashion, can be described as extraordinary. He likes to stand out and his designs sometimes have a tendency to be trashy, but without losing a touch of class. Hardly anyone masters this balancing act as well as he does. The fashion industry in the USA has already become aware of the German, who likes to show off his wealth and luxurious possessions on Instagram. Philipp Plein expects more than 40 million euros profit from the Philipp Plein Group. With the company Cream della Cream Switzerland GmbH he runs his online shop plein.com. He says that he has eggs like an elephant that no one has broken yet. An exceptionally strong character who has definitely established itself in the fashion world.
Whether with his black Rolls-Royce or with a Lamborghini, Philipp Plein just likes to pose. From Lugano to Cannes to his apartment on Lexington Avenue in New York City, Philipp has also settled in some particularly illustrious places around the world. There are now 80 Philipp Plein boutiques around the world, many of which are also operated as franchises. After all, only 13 of the boutiques belong to the group itself. There the label offers a cool mix of sportswear and evening wear. Furniture and even children's fashion are also available from the fashion label. The designer's motto should be clear: "More is simply more!"
The career of the designer Plein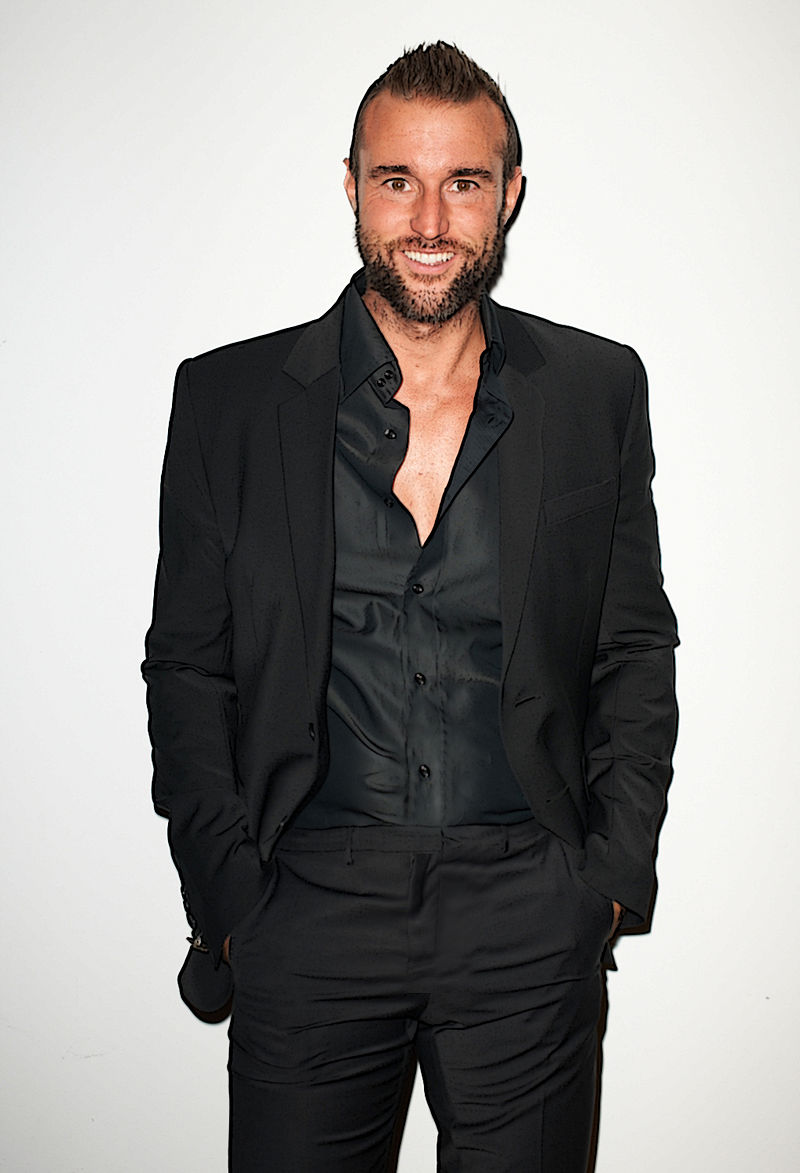 From Good Old Germany, Philipp Plein has had an impressive career in the USA and around the world. This is a feat that not many designers succeed in. The native of Munich initially seemed to want to follow a completely different path in life. He graduated from high school at the famous Schloss Salem, a boarding school, which must have demanded a certain wealth from his parents. Then that followed Legal studies in Erlangen, which he did not complete. Yet it was fashion that represented the great passion of Germans.
The first street fashions by Philipp Plein were not long in coming and his collection was presented in 2004. In 2006 accessories were added. The label "Philipp Plein ready to wear"It has been around since 2008. The nouveau riche from Moscow to Miami in particular quickly became enthusiastic about the flashy, sometimes somewhat over-the-top fashion of the German visionary. The location for Philipp Plein's first own boutique could also be described as curious. It was located in P1, probably the most famous discotheque in all of Munich.
In 2008, the designer was part of "Germany's Next Top Model" for the first time. This year should be a real success for him. After all, his designs were featured in the world-famous fashion magazine Vogue, where they were worn by top models Marcus Schenkenberg and Naomi Campbell. As early as the next year, he opened his own shop in wealthy Monte Carlo and the label's showroom in Milan. The brand is now represented in Asia, Europe and America. But Philipp Plein wants more and plans to expand even more in the next few years. His current fortune is likely to skyrocket even further. This fashion designer has what it takes and is sure to grow his business even further.
Image sources:
Philipp Plein: from PHILIPP PLEIN International AG (own work) [CC BY-SA 3.0], via Wikimedia Commons
Philipp Plein Store: Wolterk / Bigstock.com

Visit site for more useful and informative articles!