Angela Merkel: Assets and Salary as Chancellor
How much does Angela Merkel earn?
Angela Merkel is a prominent German politician and has been Federal Chancellor since November 22, 2005. Furthermore, she held the office of federal chairman of the CDU from 2000 to 2018. Due to her services over the years as a politician, the Chancellor has built up a formidable power. The cherished Angela Merkel's assets are 5 million euros. She deserves with her current one Annual salary as Chancellor around 426,864 euros. The Federal Minister's Law provides for 24,976.58 euros per month for this. In addition, however, there are still half a parliamentary allowance and additional surcharges, which results in a total salary of 35,572 euros per month. The top politician did not run for the next Chancellor election in 2021. The election victory went to Olaf Scholz, who will be the new German Chancellor.
This is how Merkel's Federal Chancellor salary is composed
Official salary: 24,976.58 euros (one-two-thirds of civil servant grade B11)
Local surcharge: 1,200.71 euros
General job allowance: 30.68 euros
Service expense allowance: 1,022.58 euros
Membership allowance: 5,027.91 euros (half minus 1 / 365th)
Flat rate fee for members of parliament: 3,313.57 euros (minus 25%)
Total: 35,572.03 euros
Last increase in salary: April 1, 2021
How much pension does Angela Merkel receive?
Angela Merkel is entitled to the maximum amount of retirement benefits due to her 31 years in parliament. According to Section 20 of the Members 'Act, she is entitled to 65 percent of the members' allowance. The various pension entitlements are offset, however, and as a former Chancellor she will earn a pension of around 15,000 euros per month. In addition, she is entitled to an office including an office manager and two speakers as well as a typist and a driver.
The way to the top of the CDU
Merkel was born in Hamburg in northern Germany. A few days after the birth, however, the family moved to the GDR, where father Horst Kasner had accepted a position as pastor. Merkel started school in Templin in 1961 and passed her Abitur at the extended secondary school in the same town. In doing so, Angela reached one Grade point average of 1.0 and enrolled for a degree in physics at the Karl Marx University in Leipzig.
In 1990, shortly after the reunification in Germany, Angela Merkel joined the CDU and was very involved here. She received her first positions in the party and ran for membership in the Bundestag in the Stralsund-Rügen-Grimmen constituency in the near future. She was then accepted into the German Bundestag and was henceforth active as a member of parliament. The next step in Angela Merkel's career followed in 1994. She became Federal Minister for the Environment, Nature Conservation and Nuclear Safety and held the office until 1998.
Leadership of the CDU and chancellor post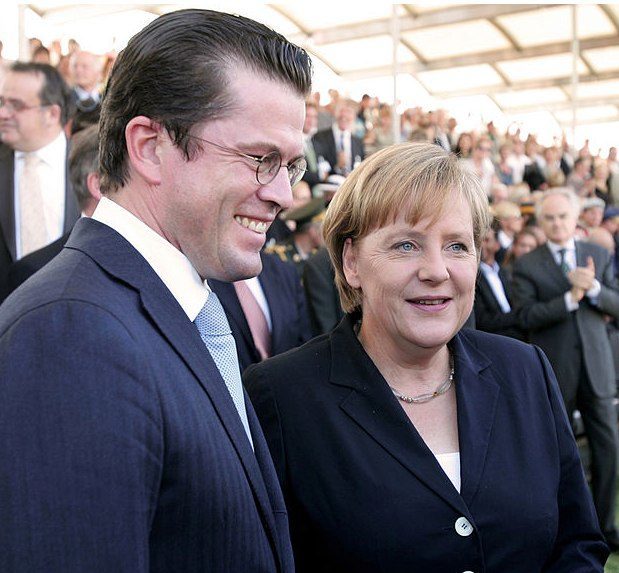 After this time she changed to the leadership position of the CDU general secretary, which was only the stepping stone to Chairman of the party depicted. Angela Merkel achieved this position in 2000. Five years later, Merkel became Chancellor of the grand coalition and has still held the office to date. Due to the last bad election results in the federal states, however, she resigned as CDU chairwoman in December 2018 and handed it over to Annegret Kramp-Karrenbauer. Merkel will no longer be a candidate for the next Chancellor election in 2021.
Special facts
Honorary member of the Energie Cottbus football club
Merkel uses a bug-proof cell phone
Member of the Atlantik-Brücke (non-profit organization)
Angela Merkel's salary as Chancellor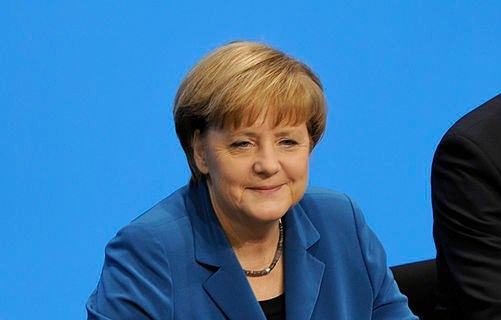 Angela Merkel's wealth is based almost entirely on income from political activities. While she was able to earn almost DM 8,000 as minister, Merkel earned an additional DM 4,000 due to her membership in the federal government. If this income is extrapolated to the entire time in this position, Angela Merkel's earnings here alone amount to almost 550,000 euros . Merkel occupied the post of General Secretary for two years and earned the equivalent of 140,000 euros. Angela Merkel was a member of the German Bundestag between 2000 and 2005 Election as Federal Chancellor, a total of 400,000 euros on the pay slip. The Chancellor has already accumulated a lot and will continue to earn well in politics, considering that she now earns this figure every year.
A proud salary, but the Chancellor also works very diligently and hard for it. For this reason, it is also very respected internationally. Few women make it to a high post like her, which is definitely a great achievement. The Chancellor is negotiating with greats such as Donald Trump, Vladimir Putin, Recep Tayyip Erdogan and other greats.
Image sources:
Cover picture: Martin Rulsch [CC-BY-SA-4.0], via Wikimedia Commons
Merkel in red: Raimond Spekking [CC-BY-SA-4.0], via Wikimedia Commons
Merkel and zu Guttenberg – Bundeswehr photos / wikimedia [CC-BY-2.0]

Visit site for more useful and informative articles!