Apple executive salaries – Tim Cook didn't get the most money
The US technology group Apple has once again had a real record year from which the top management in particular has benefited financially and which should not only go down in the company's history. However, Tim Cook is not even the highest-paid man at Apple, which may surprise many Apple disciples. Although Apple recorded such a big profit in 2015 that no other company has ever achieved it, Tim Cook was unable to secure the pole position in the salary comparison. The Apple boss is one of the big, but not one of the top earners. The company, headed by Tim Cook, was able to rake in a whopping 53.4 billion US dollars last year. So far, ExxonMobil had set a company record of $ 45.2 billion in profits in 2008. However, Apple was able to easily top this last year, which is probably also due to the great success of the new Smartwatch from the Californian company, which was able to produce pleasing sales figures worldwide. Experts are now even assuming that the global market value of the Apple group is now over 170 billion US dollars. Compared to the previous year, Apple's market value has risen by a staggering 43 percent in just 12 months.
Tim Cook doesn't earn as much as other Apple executives, however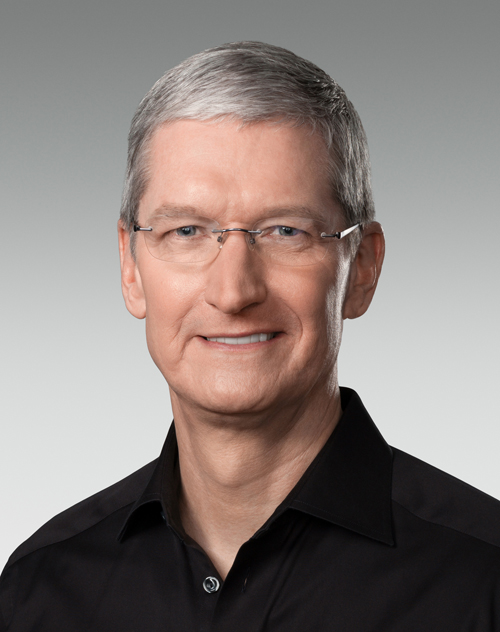 Even though he is one of the most powerful men at Apple, Tim Cook was not as richly rewarded for his efforts in 2015 as some of the top managers who report to him. Even so, for the American there is at one Base salary of $ 1 million of course no cause for sadness. During this Base salary for all Apple managers is true, Tim Cook has chosen a different strategy. Instead of raking in tons of bonuses, he had his Let the salary increase to 2 million US dollars, but benefits less from Apple's record profit. However, this is not to say that the Apple boss didn't receive a bonus last year. In total, more than 10 million US dollars should have flowed into his account. Tim Cook also owns a block of stocks of near immeasurable value. In September 2015, it was said that Tim Cook's Apple shares would be worth $ 353 million.
How much did employees at the highest management level earn in 2015?
Each of them should approximately $ 25 million in stocks and wages have taken home. Even though Angela Ahrendts, who is responsible for running all Apple stores worldwide as well as the various online shops, reports directly to Tim Cook, she earned more than her boss last year. Ahrendts had earned over 73 million US dollars in the two previous years due to other investments. Nevertheless, with these sums of money, nobody will really be able to complain. Other Apple top managers who earned around 25 million dollars in 20015: Luca Maestri (SVP, CFO), Eddy Cue (SVP Internet Software & Services), Dan Riccio (SVP hardware development).
Source: businessinsider
Photo: Apple

Visit site for more useful and informative articles!