Lawrence Stroll: Manager's Fortune
How rich is Lawrence Stroll?
The top Canadian manager Lawrence Stroll owes his fortune largely to his career in the textile industry. In addition to numerous investments and the development of well-known fashion brands, Stroll is best known for his love of cars. This also led him to prepare an impressive career plan for his son Lance and thus become one of the most influential people in Formula 1. In the textile industry, it was brands like Michael Kors, Ralph Lauren and Tommy Hilfiger who steadily increased his fortune. This made it possible for him to have enough capital to run the Formula 1 racing team Aston Martin F1 Team to invest. The cherished Lawrence Stroll's net worth is $ 2.63 billion.
The wealth accumulation began in the textile industry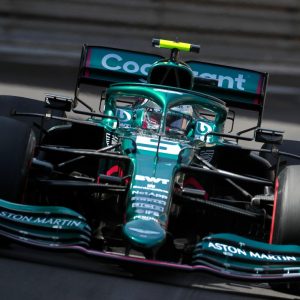 Lawrence Stroll began early to import brands such as Ralph Lauren and Pierre Cardin from the United States to Canada and then market them there. With his Chinese friend and business partner Silas Chou, he invested in numerous fashion brands. Michael Kors, Tommy Hilfiger and Asprey & Garrard are just a few well-known examples. The Canadian manager is also credited with the successful IPO of the Michael Kors brand in 2011. Stroll drew the majority of his fortune from the sale of his shares in this American fashion brand. Until 2014 he sold his Michael Kors shares in several tranches and made huge profits.
Impressive career plan for son Lance
The Canadian Lawrence Stroll has Jewish roots. His marriage to Claire-Anne Stroll has two children. His son Lance and daughter Chloe have both Canadian and Belgian citizenship from their mother. After Stroll's career took off, the family moved to Switzerland in 2010. The background to the move was that Career plan for his son Lance. The then 12-year-old model son was supposed to become a Formula 1 professional. Lawrence Stroll offered his son the perfect framework for this. In addition to participating in the youth races of the best racing teams, Stroll always sponsored his son with innovative techniques. In 2016, for example, Lance Stroll was the first to train with a brand new simulator. He was given preference for this training over the Formula 1 professionals Valtteri Bottas and Felipe Massa.
Lawrence Stroll invests in Formula 1
Anyone who really knows Lawrence Stroll knows his love for cars. In 2013, the Canadian bought a vintage Ferrari for a record-breaking 22.7 million euros. Then in 2018 he demonstrated his love for fast cars even more impressively. With one of his own Investor group he took over the insolvent Formula 1 racing team Force India. The equivalent of over 100 million euros was due for this. In addition, there was a further 17 million euros in liabilities of the racing team. Subsequently, the Formula 1 team took 2019 under the new name Racing Point F1 team participate in the championship. Lawrence Stroll realized his lifelong dream and became part of Formula 1 with his large investment.
Racing Point F1 team

With his entry into the Racing Point F1 Team, Lawrence Stroll had also created interesting opportunities for his son. Because Lance Stroll was subsequently committed as one of the two drivers of this racing team. So he left the Williams F1 Team as a racing driver, completing his father's career plan.
Aston Martin F1 Team
In 2019, the name of the Formula 1 team was changed to Racing Point F1 Team, before the team will be running under the name Aston Martin from the 2021 season. Lance Stroll and Sebastian Vettel were hired as racing drivers. The reason for the latest name change is Stroll's big investment in Aston Martin. In doing so, he acquired 16.7% stake in Aston Martin valued at over 200 million euros. Toto Wolff has also invested in Aston Martin, albeit only a small percentage (0.95%), so as not to influence his involvement with Mercedes. Lawrence Stroll is now one of the 10 most influential people in Formula 1. And one can assume that the manager will continue to grow his wealth with his investments.
Image sources:
@Aston Martin Cognizant F1 Team / Twitter

Visit site for more useful and informative articles!