Melania Trump: from poor Cinderella to billionaire's wife
Melania Trump has been in the right place at the right time many times in her life. This probably explains why she could soon become the first lady of the USA. And that, although the Slovenian beauty grew up in rather poor circumstances and only later came to the USA. The fact that Melania Trump herself is an immigrant in the land of unlimited possibilities and that her husband is so vehemently against large groups of immigrants in the current election campaign naturally seems very paradoxical to many observers. But it doesn't change the fact that Melania's life could hardly have taken a more magical course.
Melania Trump: How it all started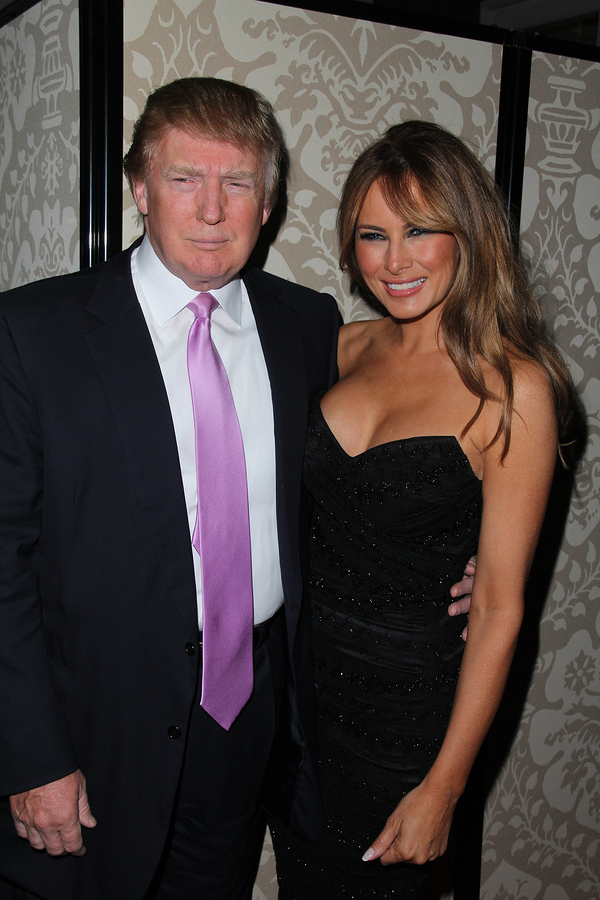 Because it wasn't just her meeting with Donald Trump, the real estate mogul and reality TV star, who, to the astonishment of the entire world public, could actually run as the Republican presidential candidate, was fateful. While Melania only met her current husband in 1998, a photographer noticed her as early as 1987, when the Eastern European beauty was just 17 years old. The photographer Stane Merko saw Melania, who was then still Knavs With last name was the name of how she left a fashion show. Merko convinced the tall, extremely attractive young woman to go on a photo shoot with him. There black and white pictures were taken, to which the potential new first lady owes her modeling career in the USA and later also her meeting with Trump.
The Trump Camp would have preferred to conceal Melania's early life story. In any case, Trump's advisors distorted his wife's life, especially in the early years, and made it far more glamorous. Among other things, it was said that Melania started modeling at the age of 5. Even though Melania wasn't discovered until she was 17. Such lies seem to be allowed in the fight for the presidential candidacy and Trump is washed with all waters. So after she was discovered as a model, Melania first went to Milan. In order to be able to make a name for herself in the fashion world, Melania even changed her surname and called herself Melania Knauss from then on. After working for major fashion designers in Milan and Paris, Donald Trump's current wife moved to New York in 1996, where it should not be long before the first meeting with Donald Trump.
The era of Donald Trump and New York
Once in New York, some of the world's greatest photographers fought for Melania. Not only Helmut Newton, but also Mario Testino wanted to work with the exotic beauty. Melania was soon featured on the covers of the following magazines:
• GQ
• FHM
• Vanity Fair
• Self
• GQ
• Sports Illustrated (2000 Swimsuit Edition)
• glamor
• Vogue
• Harper's Bazaar
• In style
• New York Magazine
• Avenue
• Ocean Drive
So your career couldn't have gone better. During a party for New York Fashion Week 1998, the beautiful Slovenian met Trump, who was 24 years her senior. In 2004 the couple got engaged and in 2005 they got married in Palm Beach, Florida. Heidi Klum, P. Diddy and Hillary Clinton with husband Bill were just a few of the high profile celebrities who attended the ceremony, which is all the more remarkable when you consider that Hillary and Donald could possibly compete against each other in the upcoming US election campaign. In 2006 their son, Barron William Trump was born. Melania could hardly have dreamed that she would soon be the first lady of the USA. But it must have been clear to her from the start that the partnership with Donald Trump would fundamentally change her life.
Image sources:
Debby Wong / Bigstock.com
s_bukley /Bigstock.com

Visit site for more useful and informative articles!