Saygin Yalcin: The Entrepreneur's Fortune
How rich is Saygin Yalcin?
From poor nobody to extremely rich multimillionaire – this is the short version of Saygin Yalcin's career. As a self-made man, he can now fulfill almost any of his dreams. The native German-Turk actually comes from a humble background. His family came to Berlin as guest workers. The son was born in Bremen. There the family lived in rather poor conditions: on only 40 square meters with the whole family in Bremen's Neustadt. Only with an idea and a good dose of courage did he still manage to get rich. We appreciate that Saygin Yalcin net worth 500 million euros. This also includes the shares in his company sellanycar.com, which is currently valued at over a billion US dollars.
The entrepreneur's career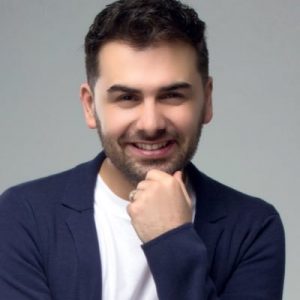 40 square meters shouldn't even be the entrepreneur's wardrobe small by now. It was not just his keen intellect that gave him his fortune today. The entrepreneur's daring also contributed to this. After graduating from high school, he has his Business studies completed with a straight line. He did not only study in Germany, but also in the USA and Mexico.
The emigrant can also adorn himself with a degree from one of the most prestigious business universities in Germany. He did his Masters in Business Administration at the WHU-Otto Beisheim School of Management. Meanwhile is Saygin Yalcin emigrated to Dubai. His life could have been very different. In his youth, the sporty Saygin first appeared as a talented footballer. The multimillionaire even played in the A-Juniors Bundesliga of Germany.
Saygin Yalcin's way to the top
However, it was not a footballing career that should make the German emigrant so rich. While he was setting up his first company in Germany, the clever businessman soon moved to the United Arab Emirates, where he Sukar.com founded. After selling this platform to souq.com, he started sellanycar.com. Saygin is also the CEO of this Internet company.
Sukar.com, Souq.com and the Amazon Deal
More and more small firms are joining the Saygin Yalcin empire. Even at such a young age, his groundbreaking wealth knows hardly any limits. In order to achieve his goals, however, Yalcin has spared no effort. At first he worked around 19 hours a day. He always tinkered with his projects where he could benefit from free WiFi. The hard work has paid off. The wealthy entrepreneur was able to sell his company sukar.com to souq.com, the largest e-commerce provider in the Arabian region, back in 2012. This gave him valuable shares in souq.com and became a partner of the group. In 2017 souq.com was swallowed up by Amazon. The sale went for $ 580 million. Yalcin is likely to have accounted for only a small part of this. In the meantime the man, who got rich mainly through his many company sales, employs a good 1,000 people.
Starup Hero
The businessman has also always known how to use social networks to his advantage. He likes to present himself there with spectacular cars and other luxury goods. At the Canadian University of Dubai, he even passes on his knowledge and skills to the students there at various lectures. In addition, he has his own YouTube channel, where Saygin Yalcin produces a format that is reminiscent of "Shark Tank" or "The Lions' Den". At "Startup Hero", selected viewers can present their ideas to the entrepreneur and win Yalcin and other investors for their project. The ambitions of the man who made his living primarily from online merchandising and marketing seem to know hardly any limits.
Image sources:
@SayginYalcin / Twitter

Visit site for more useful and informative articles!