The lion's den: how rich are the lions?
#DHDL: How much money will the Lions have in 2021?
The lion's den went into the next round, in autumn 2021 the tenth season of the popular series was broadcast. Monday at 8:15 p.m. the investment-loving lions back on VOX be visible. The founders present their business idea to the jury, ideally they convince the investors and go home with an investment. With the financial injection from the lions, the founders can expand their business. You are not only supported financially, but also through a lot of knowledge and contacts. The Lions are resourceful business people who have made countless companies big.
The fees for "The Lion's Den"
Anyone who thinks that the jury is only on the show because of the startup investments and otherwise receives no remuneration is wrong. The lions are to receive a daily rate of around 5,000 euros per day of shooting from VOX. With an average of 17 days of shooting, that would be a fee of 85,000 euros for each lion.
The lions on VOX 2021 in the tenth season
The jury consisted of seven lions for the first time in 2019, who rotated on their seats to make the show even more exciting in general. Frank Thelen was seen for the last time in the seventh season (spring 2020). He was replaced in the eighth season (autumn 2020) by ex Formula 1 world champion Nico Rosberg.
Nils Glagau – that's how much money he has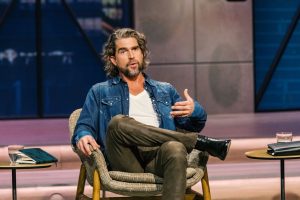 Nils Glagau is a successful entrepreneur and managing director of the family company Orthomol, which produces dietary supplements and employs around 400 people. Little is known about the smart businessman who has not been in public before. The assets should be around 30 million euros lie.
In the sixth season (2019) Nils came as the seventh member of the DHDL jury and rotated with his jury colleagues. It turned out that he will not only be active in the food industry but also seek broader investments.
Dagmar Wöhrl and her family fortune
Dagmar Gabriele Wöhrl is known from the political scene. Together with her husband, entrepreneur Hans Rudolf Wöhrl, she owns a proud one Assets of 150 million euros. The Wöhrl family is one of the top 500 richest Germans.
As a lioness, the former Miss Germany decides where to invest the family assets sensibly. She has been on board since the fourth season (2017) and has already struck and invested a few times. She replaced the lion of the early years Jochen Schweizer, who withdrew from the jury because of his own projects.
How much money does Carsten Maschmeyer have?
With a Assets of 1.2 billion euros can this Leo afford some investments. Carsten Maschmeyer replaced the entrepreneur Vural Öger in the third season in 2016 (he went into bankruptcy with two of his companies). Since then he has been a fixed point in "Die Höhle der Löwen".
There were a few scandals about him, especially in connection with the financial services provider AWD. He has been polishing his image for many years and he does it very well. The scandals are being forgotten more and more and Carsten Maschmeyer is considered a likeable entrepreneur. We are curious to see which business ideas he is making further investments in.
Ralf Dümmel: Success and wealth with DS products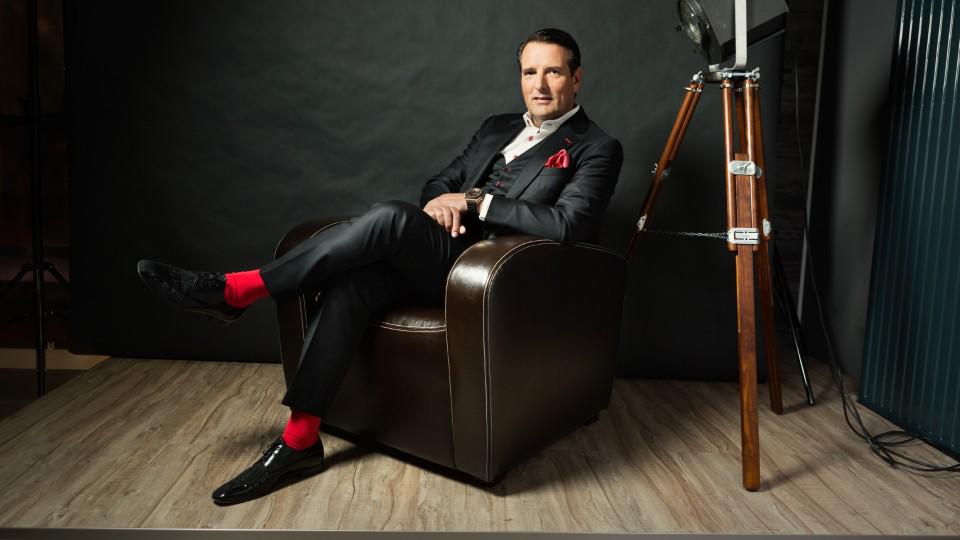 Also in the new season it is "stupid" again! Ralf Dümmel replaced the entrepreneur Lencke Steiner in the third season of DHDL. In the past few years, Dümmel invested with his trading company DS products already in a lot of ideas. He knows how to make the goods available to the masses and is a resourceful businessman who knows how to sell and thus has a Assets of 75 million euros has built.
In the last few seasons Dümmel has made successful investments, probably no other Leo has got into as many businesses as he. He believed in maltite, a vegetarian spread that is now known across the country. He also made Papa Türk great, a soft drink against the smell of garlic after a meal. The tights that don't tear and are indestructible, so to speak – Bataillon Belette, another investment made by Ralf Dümmel. We can be curious what he will invest in in the future!
The Rich TV Shopping Queen Judith Williams
The TV shopping queen has been known for a long time, especially through the home shopping channel HSE24. Judith Williams earns up to 1,500 euros an hour there by selling cosmetic products on television. The successful businesswoman is now selling her own cosmetic products on HSE24. With your Assets of 30 million euros she can also invest heavily as a lioness. She has been on the jury for Die Höhle der Löwen on VOX from the start and of course for the new season as well. The lioness was particularly attracted to healthy products, food, cosmetics and a lot more in the past few seasons. A resourceful businesswoman who knows how to market herself and her products.
Georg Kofler as an experienced media lion
Since Judith Williams could not take part in all shooting days of the fourth season (2017) because of a bad cold, Dr. Georg Kofler ordered a replacement lion for her. With his Assets of 150 million euros he can also invest heavily. Since the fifth season (2018), the business partners Williams and Kofler officially share the place as lions and thus invest in turns. Georg Kofler already worked for Österreichischer Rundfunk, was the founding managing director of ProSieben, as well as CEO of the home shopping channel HOT and Premiere.
Kofler Energies is the name of his company, which specializes in services in the field of energy efficiency. Georg Kofler also works with Judith Williams: he runs a joint venture with her and Holger Hansen, Glow Innovations GmbH. This company looks after the products in which Judith Williams invested in The Lion's Den. And now the two lions will jointly attract new investment opportunities.
Nico Rosberg since season eight
Former Formula 1 world champion Nico Rosberg has already invested in several startups in the past. He became the official successor to Frank Thelen, who left his place in season eight. Rosberg earned his estimated fortune of 50 million euros in Formula 1, where princely salaries are still paid for the drivers. The smart businessman would now like to invest more of this money in startups. There is a preference for e-mobility startups. Among other things, like his predecessor Frank Thelen, he is involved in the electric aircraft startup Lilium Aviation invested. We look forward to many exciting investments.
Ex Leo Frank Thelen (retired)
He was arguably the most technical lion in the jury who is also very familiar with the new media. Internet, apps, software solutions, all of these are Frank Thelen's specialties. With his Assets of at least 25 million euros he had enough financial leeway to be able to invest heavily. He founded the photo service Ip.lab at a young age and sold it to Fujifilm and is considered a pioneer in the field of photo books & Co.
Frank Thelen made a few exits with his technical solutions, which helped him to his great fortune. One of his most famous investments in The Lion's Den was in Von Floerke. Together with Judith Williams and Vural Öger, he invested in the fashion company that made it to the top before crashing into a cinematic crash landing.
Frank Thelen was seen as the original lion in the seventh season of DHDL for the last time. He would like to devote himself more to his startups and withdraw from the TV screens.
Image sources:
Cover picture: © TVNOW / Bernd-Michael Maurer
Nils Glagau: © TVNOW / Bernd-Michael Maurer
Dagmar Wöhrl: Henning Schacht [CC-BY-SA 3.0] via Wikimedia Commons
Carsten Maschmeyer: Martin Black
Ralf Dümmel: © VOX / Rieka Anscheit
Frank Thelen: Frank Thelen, private / via Wikimedia Commons [CC-BY-SA 3.0]
Judith Williams: © VOX / Benno Kraehahn
Georg Kofler: © Raimond Spekking / CC BY-SA 4.0 via Wikimedia Commons

Visit site for more useful and informative articles!