The richest Austrians in 2021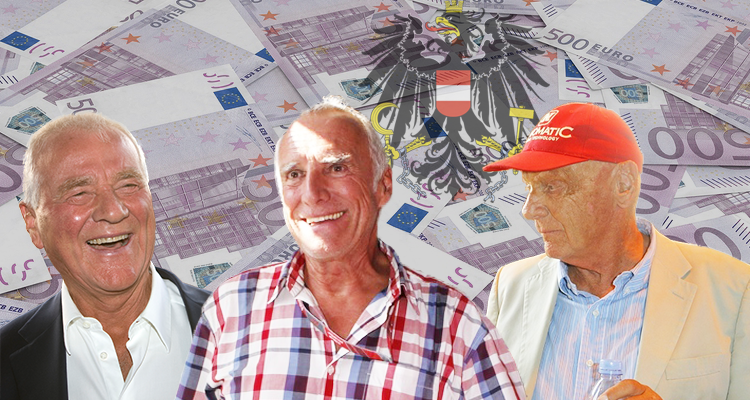 Who are the richest Austrians?
Austria, the small, friendly country in the heart of Europe. It may be small, but it brings one large number of billionaires emerged. These richest Austrians also go hand in hand with great goods that are exported worldwide. The pistols of the Glock family are known, for example. But the Swarovski family also enriches the world with the most beautiful glass and crystal jewelry. Of course, you shouldn't forget Red Bull either, Dietrich Mateschitz owns 49% of Red Bull GmbH. The energy drink inspires people all over the world. First and foremost, the undisputed families Porsche & Piëch. You have stakes in Porsche and VW.
The richest people in Austria
Many of these names of the richest Austrians may seem unfamiliar to you as you read them. But as soon as you read the associated companies, the connection is made. Some of the families deliberately keep a low profile and outwardly live quite ordinary. But of course Life is very different with such wealth in your pocket. If money is not an issue and you don't have to worry about it, you can live very carefree. Luxury also plays a special role here; those who can afford it treat themselves to a lot of luxury.
the List of the richest Austrians were determined from different sources and values. These include Forbes, Bloomberg and the Austrian magazine Trend.

Visit site for more useful and informative articles!