10 pairs of Eminem's Nike Air Jordans sold for huge sums on eBay
Eminem has now also joined the ranks of rappers and stars who are allowed to celebrate their own pair of Nike Air Jordans. This is great business for both the stars themselves and the world-famous sporting goods manufacturer. Because the limited Nike Air Jordans by Eminem are in great demand like hardly any other sneaker. While Eminem has worked with Nike in the past, their collaboration has now reached a new high. After all, just went 10 pairs of these strictly limited shoes on eBay away for the price of a brand new Lamborghini. Incidentally, the rapper designed the Eminem x Carhartt x Air Jordan 4's himself. The Shady XV logo can also be seen on the sneakers, as Eminem celebrates the 15th anniversary of his label this year. Only about 300 of these shoes, which incidentally Michael Jordan gives his name, were ever made.
The Eminem X Carhartt X Air Jordan 4 – strictly limited and in great demand
If the statements made by Eminem's manager, Paul Rosenberg, are to be believed, then they will only 10 pairs of these shoes are available for sale being. It is these 10 pairs of "Eminem X Carhartt X Air Jordan 4" that were recently sold on eBay and that are a proud total of $ 227,552 grossed. One bidder paid the most for a pair of size 9, which was worth over $ 30,000. The Eminem Air Jordans in size 7, on the other hand, sold for the least amount of money, but still came up with a maximum bid of 18,750 US dollars. Even if you could almost get dizzy with such sums of money for a pair of sneakers, there is definitely good news in this context. Because neither Nike nor the rapper himself will keep the money earned on eBay with the sale of the limited-edition sneakers for themselves. The auction proceeds will be donated to the Community Music School at Michigan State Universityin order to promote young musical talent there.
More Air Jordans That Are Worth a Fortune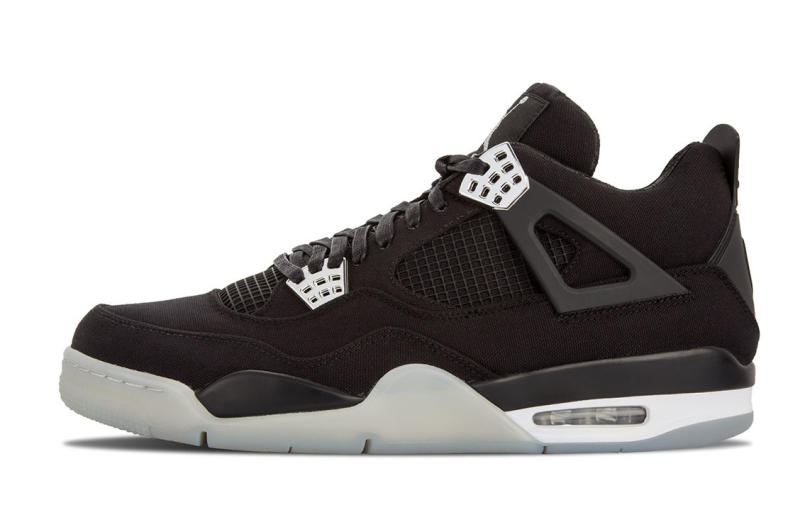 The trend of Air Jordans bringing in half a fortune from some of the greatest stars of our time or from well-known films is not new, by the way. In 2014, for example, a pair of Air Jordans, similar to the shoes that Michael J. Fox wore in the film "Back to the Future II", were auctioned off for a charity. British rapper Tinie Tempah was worth a whopping 37,500 US dollars for these sneakers. But the Air Jordans, which Kanye West designed together with Nike, are in a league of their own. Because a pair of the Red October Yeezy 2 sneakers was sold for a mere 17 million US dollars. The bigger the hype about the respective stars, the deeper the fans have to dig into their pockets for their Air Jordans.
Image source: Ebay

Visit site for more useful and informative articles!