Dirk Nowitzki – NBA star's net worth and salary
How rich is Dirk Nowitzki?
With a estimated private wealth of 200 million euros the German Dirk Nowitzki is one of the best and richest basketball players. He was also one of those stars who favored his Dallas Mavericks for several years on a crowd NBA salary waived. He still did in the 2016/2017 season Earned $ 25 millionIn his last two seasons (2017/18 and 2018/19) he again waived a lot of money in favor of the club (as in 2014/15) and then earned "only" 5 million US dollars. This made him the lowest paid player on the grid. With 21 career seasons with the Mavs, Nowitzki also set an NBA record. Dirk Nowitzki ended his incredible career at the age of 40.
He is also very good friends with team owner Mark Cuban. Apart from that, Dirk can get on with regular Income from advertising contractswhich, according to Forbes, is about $ 1 million annually.
His greatest idol and role model, Michael Jordan ennobled the German basketball star in 2013 by claiming that only four players in the current NBA would have had a chance to be on the same level with Jordan at that time: LeBron James, Kobe Bryant, Tim Duncan and Dirk Nowitzki.
Dirk Nowitzki's career and assets
Nowitzki, who was born in Würzburg on June 19, 1978, was predestined for a career in sports. Even his father played professional handball in the second division. As a result, the young Dirk quickly became enthusiastic about handball and was trained by his father, among others. It wasn't until he was thirteen, when he first met basketball in school, that he decided to join the school team. There he was discovered by Holger Geschwinder, a former national player for the German basketball team. It was also Geschwinder who advised him to concentrate entirely on basketball and to abandon other sports such as handball. So he joined the DJK Würzburg – a regional sports club – and soon became a game designer. Under Nowitzki, the club even rose to the basketball division.
Although Nowitzki was only supposed to play in the second division in the following years, he was noticed in the world of basketball and his immense talent was quickly recognized. The year 1998 would ultimately be the decisive year of his career for him, in which he was finally discovered. During the Nike Hoop Summit, an event that is primarily about promoting young talent, he showed outstanding performances in an amateur team against US professionals and was eventually accepted into the NBA. In the 1998/99 season, Nowitzki's first NBA game took place after a strike-related delay. Previously, he had given a short interlude in the German 1st Bundesliga, where he was for the Basketball player of the year was chosen even though he had not played a full season in the league.
In addition to his commitment to the Mavericks, he also played or plays for the German national basketball team, winning bronze at the 2002 World Cup in the USA and silver at the European Championship in Serbia and Montenegro.
Dallas Mavericks salary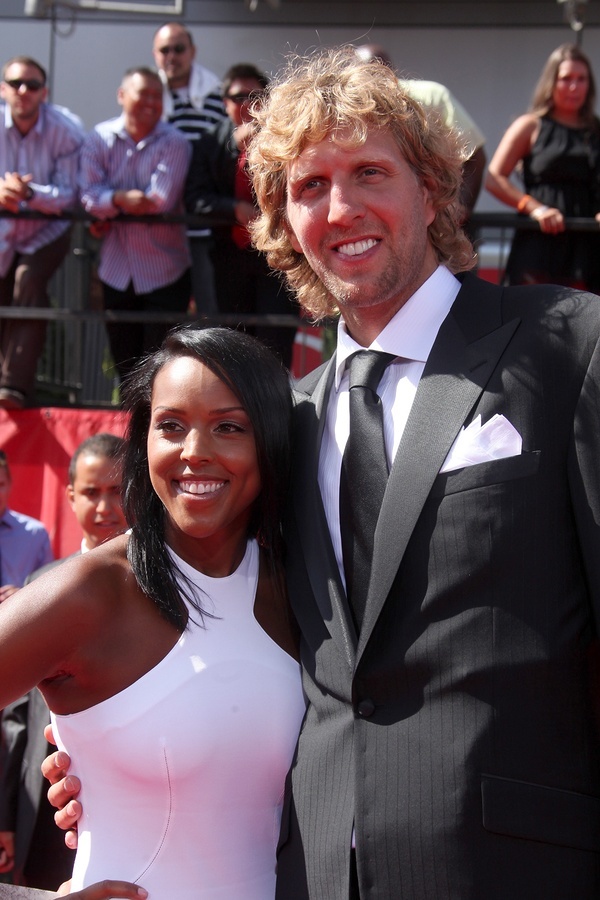 From the 1989/99 – 2018/19 season Nowitzki played for the NBA Team Dallas Mavericks. On March 7, 2017, Dirkules scored 30,000 points for the Mavericks and finally became an absolute legend. Only five players were able to break this mark at all, but the German is the first non-US-American to have succeeded. In the 2010/11 season he was instrumental in the championship title of the Dallas Mavericks.
With his salary for the 2013/2014 season with the Dallas Mavericks, which was $ 22.7 million Dirk Nowitzki the highest paid German athlete. Due to his voluntary loss of salary in the 2014/2015 season and the following 2015/2016 season, the Formula 1 salaries of Nico Rosberg and Sebastian Vettel have passed the NBA superstar. However, the NBA will superstar with one Assets of over 200 million euros are unlikely to suffer from starvation.
| season | Dallas Mavericks salary |
| --- | --- |
| 1998/99 | $ 1,472,640 |
| 1999/00 | $ 1,583,040 |
| 2000/01 | $ 1,693,560 |
| 2001/02 | $ 2,157,595 |
| 2002/03 | $ 10,067,750 |
| 2003/04 | $ 11,326,219 |
| 2004/05 | $ 12,584,688 |
| 2005/06 | $ 13,843,156 |
| 2006/07 | $ 15,101,625 |
| 2007/08 | $ 16,360,094 |
| 2008/09 | $ 18,077,904 |
| 2009/10 | $ 19,795,714 |
| 2010/11 | $ 17,278,618 |
| 2011/12 | $ 15,367,434 |
| 2012/13 | $ 20,907,128 |
| 2013/14 | $ 22,721,381 |
| 2014/15 | $ 7,974,482 |
| 2015/16 | $ 8,333,334 |
| 2016/17 | $ 25,000,000 |
| 2017/18 | $ 5,000,000 |
| 2018/19 | $ 5,000,000 |
| Entire NBA career | $ 251,646,362 |
Where does Dirk Nowitzki live?
Dirk Nowitzki has a spacious home in Dallas Luxury home for approximately $ 8 million which has 5 bedrooms and 6 bathrooms. According to his own statements in an interview with the FAZ, the idea behind this impressive property was that in the United States, unlike in Germany, you can show it when you earn a lot of money. However, if you consider which villas other US stars who have a similarly large fortune can afford, the choice of villa is almost German again.
Nowitzki is a little more cautious when it comes to cars. He only has two of these: One Audi R8, which is available to buy in the US for a list price of approximately $ 170,000 and one Porsche Cayenne.
Image sources:
Away! / PR Photos
kathclick / Bigstock.com

Visit site for more useful and informative articles!