Sarah Engels: The singer's fortune
How much money does Sarah Engels (Lombardi) have?
Sarah Engels is a singer, actress and, with her high number of social media followers, one of the top influencers in Germany. Even if Pietro Lombardi's ex-wife is still active as a singer, this is by no means her only source of income. Rather, Instagram has allowed the native of Cologne to collect up to five-digit sums for advertising mail. Whether fashion, jewelry or baby items can be seen in the snapshots on the social network is actually irrelevant. Because there are enough companies that want to work with Sarah. The cherished Sarah Engels' net worth is € 2 million. Sarah has been married to soccer player Julian Büscher, who has adopted her maiden name, since May 2021.
Numerous TV appearances
Likewise, numerous TV projects have money in the coffers of the pop singer who owns her Awareness in this country "Germany is looking for the superstar" owes, rinsed. In this way Sarah Engels was able to lay a solid foundation for her fortune. Her TV career continued while she was married to Pietro Lombardi. In March 2015, the first episode of the docu-soap "Sarah & Pietro … build a house" ran on RTL2 on TV. This was followed by formats such as "Sarah and Pietro … are having their baby" and "Sarah & Pietro with the mobile home through Italy." The young mother was also featured on "Let's Dance," "Grill den Henssler" and "Celebrity Shopping Queen" .
From participating in "Das große Promibacken" to the celebrity edition of "Ninja Warrior Germany", the artist has managed to to be remembered even if she was musically less present. Meanwhile, she has already recorded four studio albums, although Sarah has not yet been able to build on the success of her first album from 2011 at the same high level.
Dream ship
In the successful ZDF series "Traumschiff", Sarah was also able to show off her acting talent. In December 2019, she played a singing cabin stewardess and filmed for three days at the side of captain Florian Silbereisen.
Super talent 2019
At the RTL show "Das Supertalent", Sarah Engels was on the jury at the side of Dieter Bohlen and Bruce Darnell in 2019.
Winner of The Masked Singer 2020
Dressed as a skeleton, Sarah won the Pro7 show "The Masked Singer" 2020.
Participation in the television shows will of course be rewarded accordingly. With the fees can Sarah Engels continue to expand her wealth.
Own perfume
At the end of 2019 Sarah started her own fragrance collection "Its Me" & "Be Mine" by Sarah Lombardi. Two more products followed in 2020 with "Celebrate Life" & "Celebrate Love". A good source of income, after all, the singer earns cash on every perfume sold. With that, of course, their wealth also grows.
Sarah Engels' music career
In 2011 Sarah's album "Heartbeat" was released, with which she made it to number 2 in the charts in Germany. In Austria she was granted a good fifth place, while in Switzerland it was only enough for the 13th position in the chart. Without her persistence, these successes would never have been possible. After all, Sarah took Engels altogether under her maiden name participates three times in "Deutschland sucht den Superstar". In both 2009 and 2010 she failed before she finally got lucky in 2011. Your departure from the group of the last 120 candidates in 2009 was due to text problems. In 2010 they should overtake similar problems, whereby they were even kicked out in the second round.
With DSDS to great fortune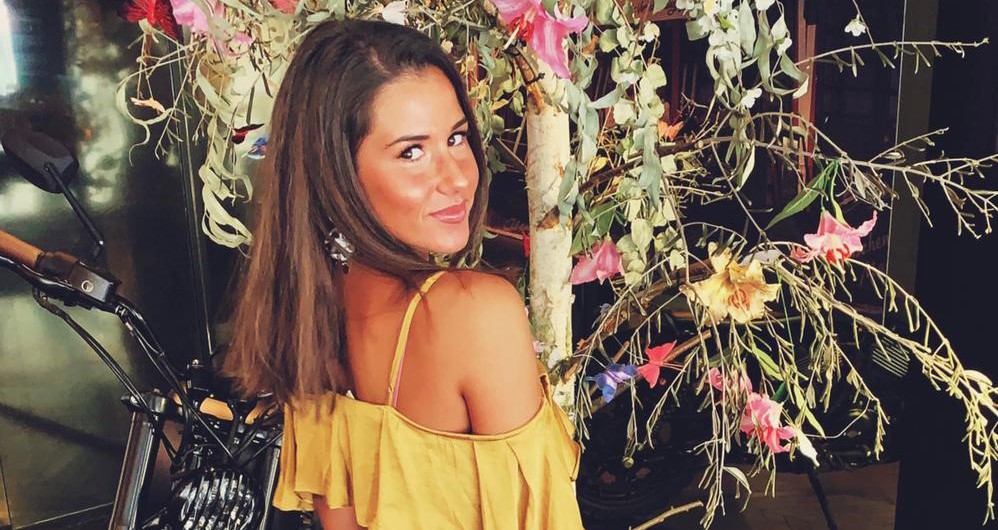 2011 was another a good deal of luck required. Sarah Engels made it into the top 10. However, she was kicked out in the first motto show. Nina Richel, another candidate, could not maintain her participation in DSDS for health reasons, so Sarah was back on the DSDS stage from motto show number 3. Then Sarah could only stop ex-husband Pietro. She finished second behind the father of her child and made it to the final as the fifth woman in the history of the format. DSDS was the beginning of a great career as a singer and TV star for Sarah Engels. At the same time, it was the start of her current fortune.
Sarah & Pietro Lombardi
Sarah had previously occupied first place in the telephone vote in the shows in the top 8, top 5 and top 3. In the final, she then went head-to-head with Pietro, to whom she was defeated with 48.1 percent of all votes. Both Pietro and Sarah started right after the TV finale across the board. But the solo successes were not enough for the couple, which is why in 2013 the LP "Dream Team" was released. However, this album of the two was not produced by Dieter Bohlen and brought the couple a lot of criticism. Sarah is now back on a solo path, having already worked with artists such as Stereoact and DJ Herzbeat. Sarah Engels is not only active as a singer, but also as a star on TV and it is impossible to imagine television without it.
Image sources:
Cover picture: TVNOW / private
Sascha Kramer / Universal Music

Visit site for more useful and informative articles!