Victoria Swarovski: Fortune & fees of the jewelry dynasty heiress
How much money does Victoria Swarovski have?
Because of her surname alone, Victoria Swarovski is known like a sore thumb. After all, she belongs to the world-famous Swarovski clan and can already look forward to a rich legacy. Her family weighs 4.2 billion euros and is one of the richest Austrians. Victoria is a millionaire before she even inherited. After all, the beautiful Austrian has a steep career as a singer. We estimate Victoria Swarovski's self-earned fortune at around 10 million euros. We're not counting your inheritance.
She can also be seen more and more on German TV sets, so she was on the jury in 2016 and thus at the side of Dieter Bohlen in "Das Supertalent" and even moderated the show in 2020 with Daniel Hartwich. She is not only drawn to Germany professionally. Because her husband, who is more than a decade older than his beautiful wife, is also a German – namely Werner Mürz from Munich. Even though Victoria is still quite young herself, her marriage to the contractor was preceded by a long relationship of seven years.
A steep TV career with good salaries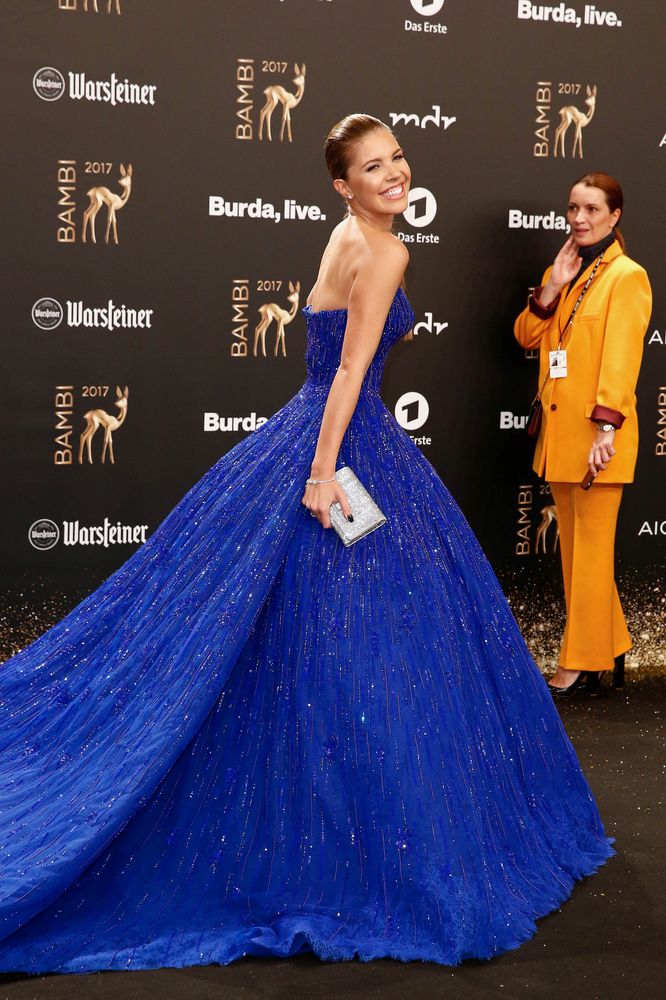 Victoria also played a prominent role in the TV format "Let's Dance" and even won the title in 2016. From 2018-2021 she was even allowed to do the show moderate alongside Daniel Hartwich, before the broadcaster RTL surprisingly announced the end for the moderator duo. The 1.72 meter tall blonde also wants to make a name for herself apart from her family. She definitely seems to be able to do this. Even though Victoria Swarovski probably cannot demand any princely fees yet, the TV appearances in Germany should still be very lucrative for her.
As a pop singer, the girl from Innsbruck has also earned a hefty sum. Her Song "My Heart Is Your Heart" is probably the singer's best-known hit. She presented this in 2016, while her first single "One in a Million" was released in 2010. In 2014 Victoria Swarovski worked with Prince Kay One on the song "Beautiful". Many then said she had a love affair with her fellow musicians. But that was obviously not the case. Instead, the crystal heiress has opted for a much more down-to-earth man by her side.
The legacy of the Swarovski family
It is not known exactly how much Victoria will one day inherit. Because even if the family fortune is huge, there are at least 70 members of the clan who claim a part of this fortune. When it comes to cut crystals, this is the Swarovski brand the undisputed world market leader. Until it is time for Victoria to inherit, the family fortune should therefore continue to grow. After all, there are already a good 2,350 Swarovski stores worldwide.
The life of the crystal heiress – Victoria Swarovski on the road to success
While Victoria's father works for the Swarovski Group, her mother works as a journalist. The daughter's talents were challenged by her parents at an early age, so that Victoria was able to live out her love of music and sing in various choirs as a child. In 2009 she had her first television appearance on a TV show by Mario Barth, in which she sang the song "Get Gone".
At the tender age of 17, he signed a record deal with Sony Music. Under this label, she released her debut single in 2010. For the game form "The Chronicles of Narnia: The Journey of the Dawn"The crystal heiress was even allowed to contribute the title song. But her career is only really gaining momentum, as Victoria can now be seen more and more frequently on German television.
By the way, she now stands by her famous name, which was not always the case. Because initially the very rich blonde wanted to be known as Victoria S., so as not to rest on the laurels of her family. Since then she seems to have gained a lot of self-confidence and knows that she has long been part of the TV audience is valued not only for their family affiliation. Especially during her time with "Let's Dance" Victoria was able to collect a lot of sympathy points from the audience at home and in the studio.
Image sources:
Cover picture: Landmark / PR Photos
Away! / PR Photos

Visit site for more useful and informative articles!