The Youngest Billionaires: At What Age Did They Make Their 1st Billionaire?
You don't become a billionaire just like that, and yet many of the richest men and women in the world have accomplished this feat at a young age. So we took a very close look and found out when Mark Zuckerberg, Mark Cuban, Oprah Winfrey and Co. could rake in their first billion. The results may surprise you! For example, when Bill Gates became a billionaire in 1987, he was 31 years old. At that time, he was considered the youngest person in the world to have made it to a billionaire to date. But in times of the internet boom and Silicon Valley, billionaires are baked earlier and earlier these days. For example, Mark Zuckerberg became a billionaire back in 2008 and at that time was much younger than Bill Gates, who was 31 years old. Still, it has to be made very clear that Mark Zuckerberg and Bill Gates are the exception rather than the rule. Because, on average, most billionaires are still of an advanced age when they finally reach this milestone in their lives. Many of them will be between 40 and 50 years old when they finally go from millionaire to billionaire. Below we looked at 15 billionaires and checked when they could finally take this significant step.
So young and already a billionaire – our top 15
15th

Warren Buffet – billionaire aged 60
Warren Buffet may be one of the richest men in the world, but it took a long time before he was able to amass his fortune of around 95.83 billion euros. After all, Buffet was already 60 when he had the first billion in his account. This happened in 1990.
14th

George Lucas – billionaire aged 52
In 1996, George Lucas became a billionaire thanks to Star Wars. Today, however, Lucas sold the rights to Star Wars to Disney and is now worth 5.86 billion euros.
13th

Carlos Slim Helu – billionaire aged 51
Carlos Slim Helu is not only the richest man in Mexico, but also one of the richest men in the world with a fortune of 74.34 billion euros, who can easily measure himself against Mark Zuckerberg. Above all, his smart real estate deals brought Carlos this fortune.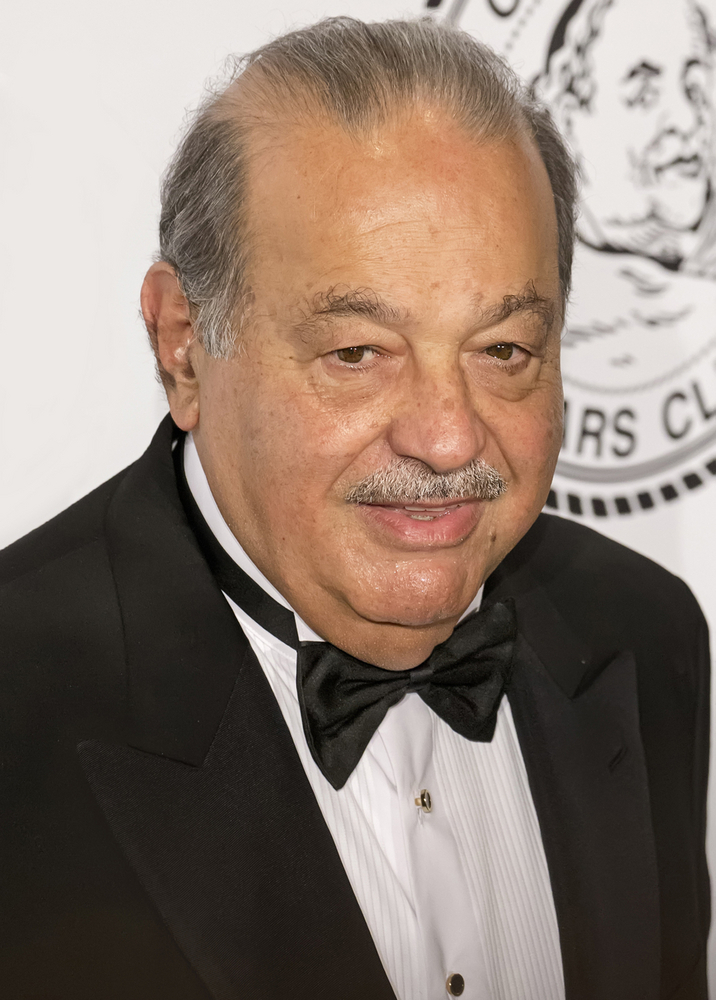 11th

Larry Ellison – billionaire aged 49
Larry Ellison has been a billionaire since 1993. He was 49 at the time. In the meantime, Oracle, the company Ellison co-founded and whose CEO he is, has grown so rapidly that its net worth has also grown to a good 107.66 billion euros.
11th

Oprah Winfrey – billionaire aged 49
Oprah Winfrey, one of the most famous women in the USA, is only in 11th place with her fortune of 2.32 billion euros. Oprah was 49 when she finally became a billionaire. It did so in 2003, and her media empire made her the first ever African-American billionaire.
10

Meg Whitman – billionaire aged 42
As CEO of Hewlett-Packard, Meg Whitman became a self-made billionaire in 1998. At that time, however, she was still working as eBay CEO. Meanwhile, Meg has amassed a fortune of 2.9 billion euros.
7th

Richard Branson – billionaire at the age of 41
Richard Branson is known not only because of his fortune of a good 3.43 billion euros, but also as a real bon vivant. In doing so, he has probably lost track of how many companies he now owns. There should be over 500 who belong to the Virgin Group. The smart Branson became a billionaire back in 1991.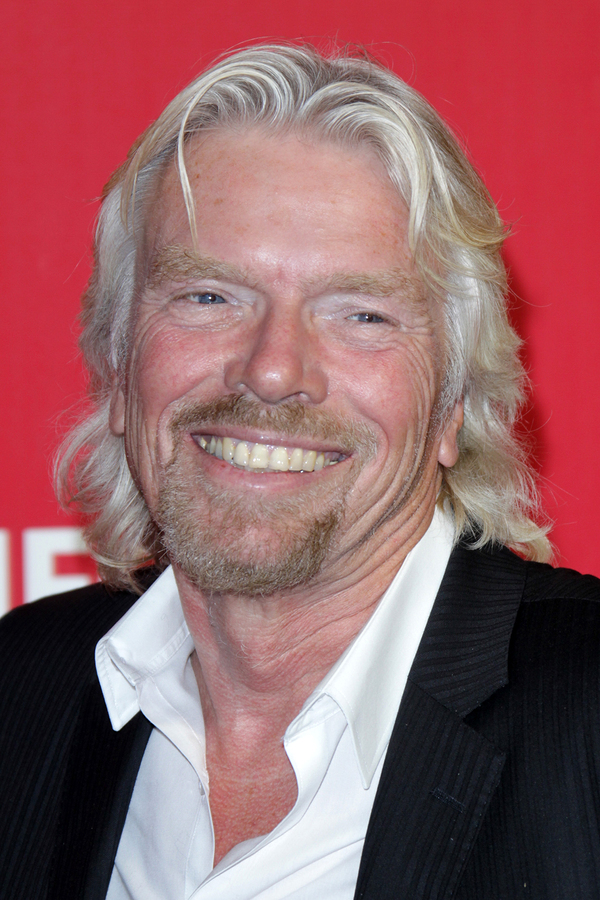 7th

Elon Musk – billionaire at the age of 41
Elon Musk is currently worth 246.66 billion euros and has been a billionaire since 2012. He not only founded PayPal, but also Tesla Motors. He also founded the SpaceX company.
7th

Sara Blakely – billionaire aged 41
Sara Blakely is the woman from our ranking who made it to billionaire status at a young age. The founder of Spanx became a billionaire in 2012 and has a fortune of over 1 billion euros. Her shapewear has made her the youngest female billionaire of all time, which is also due to Sara being a 100 percent shareholder in Spanx.
6th

Mark Cuban – billionaire at the age of 40
Mark Cuban, the owner of the Dallas Mavericks, is a big fish not only because he participates in the US TV format "Shark Tank". He is a self-made billionaire who is now worth 3.4 billion euros and was able to rake in a first billion in 1998 with the sale of Broadcast.com.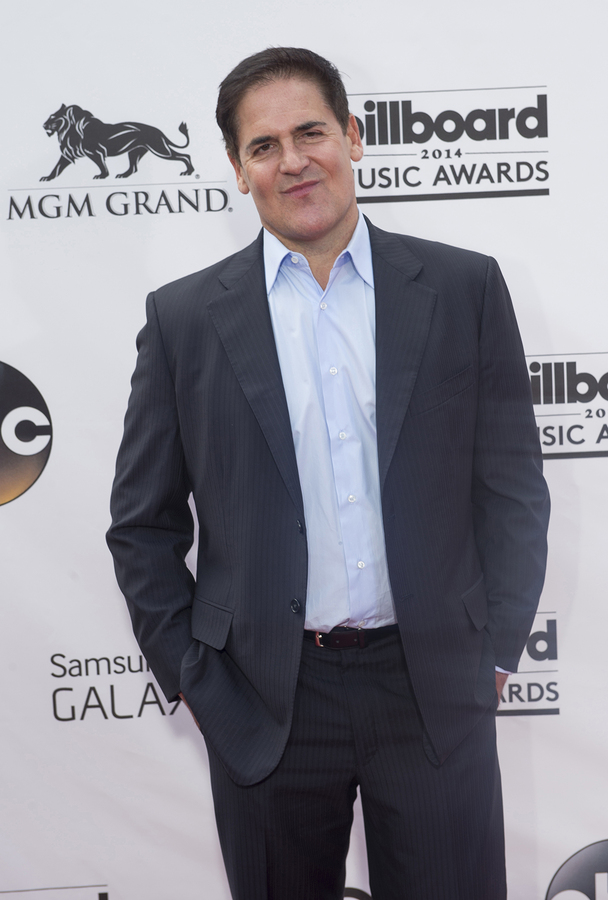 5

Jeff Bezos – billionaire at the age of 35
Amazon CEO Jeff Bezos was also very busy in his early years. He's been a billionaire since 1999, when he was just 35 years old. His current net worth is around 173.85 billion euros, with his asset fluctuating in line with the value of Amazon shares. Today he is the richest person in the world.
4th

Bill Gates – billionaire aged 31
In fourth place we also meet Bill Gates, one of the richest men in the world. The Microsoft co-founder has a proud fortune of 122.64 billion euros and has been a billionaire since 1987. In addition, Bill Gates has been the richest person in the world for a number of years.
3

Larry Page – billionaire at the age of 30
The co-founder of Google made his first billion in 2004 when he was just 30 years old. So the company's IPO was a huge financial blessing for Larry Page, which is tough now.
2

Evan Spiegel – billionaire at the age of 25
Evan Spiegel is the co-founder and CEO of Snapchat. He only became a billionaire in 2015 and is now worth 2.1 billion euros. In Silicon Valley they say of him that he could be something like the next Mark Zuckerberg. Of course, like many other billionaires, he doesn't just have his fortune in his bank account. Because his fortune actually only exists on paper, since it is calculated from the current prices for the shares of Snapchat and Spiegel's total stake in the company.
1

Mark Zuckerberg – billionaire at the age of 23
Mark Zuckerberg is now not only one of the five richest people in the world, but also the youngest billionaire of all time. The former Harvard student was just 23 years young when he was suddenly worth a billion US dollars thanks to Facebook. This happened back in 2008, four years before Facebook even went public. The youngest self-made billionaire of all time now has a fortune of a good 109.5 billion euros and hires a staff of 16 bodyguards to protect his small family. Such a bottomless wealth, as it was bestowed on Mark Zuckerberg in recent years, also has its downsides.
Image sources:
Warren Buffett: Fortune Live Media / Flickr [CC-BY-ND 2.0]
George Lucas, Evan Spiegel: Debby Wong / Bigstock.com
Carlos Slim: Laurence Agron / PR Photos
Larry Ellison: drserg / Bigstock.com
Oprah Winfrey: Starfrenzy / Bigstock.com
Sara Blakely: Laurence Agron / PR Photos
Meg Whitman: drserg / Bigstock.com
Elon Musk, Richard Branson: kathclick / Bigstock.com
Mark Cuban: kobby_dagan / Bigstock.com
Jeff Bezos: Amazon
Bill Gates: Away! / PR Photos
Mark Zuckerberg: Solarpix / PR Photos

Visit site for more useful and informative articles!